---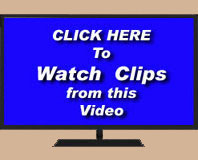 To Purchase this video as a DVD or as a 720p HD Download, please click here.
---

A Detailed Description of the Virtual Walk on this Video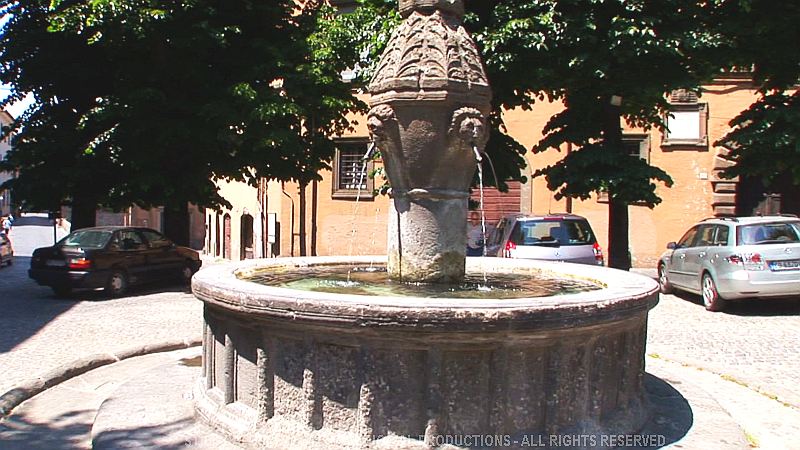 Your 57 minute Florence Walking Tour begins in Piazza della Morte,
with its mid 13th century Fontana San Tommaso.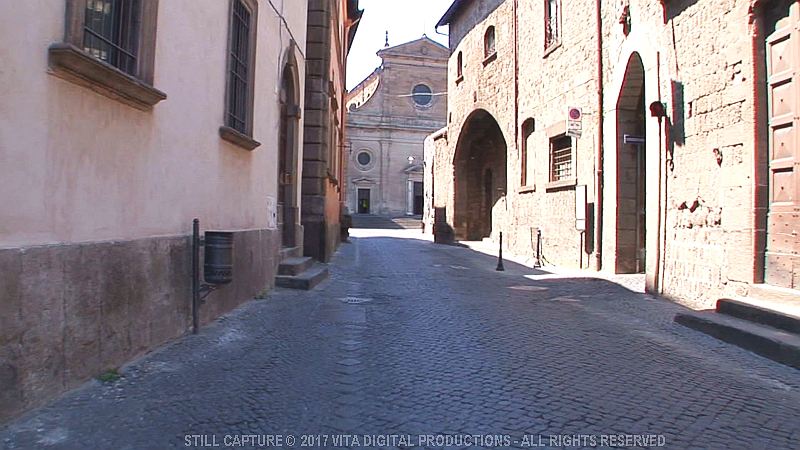 You turn, and walk along the Via San Lorenzo towards Piazza San Lorenzo with its...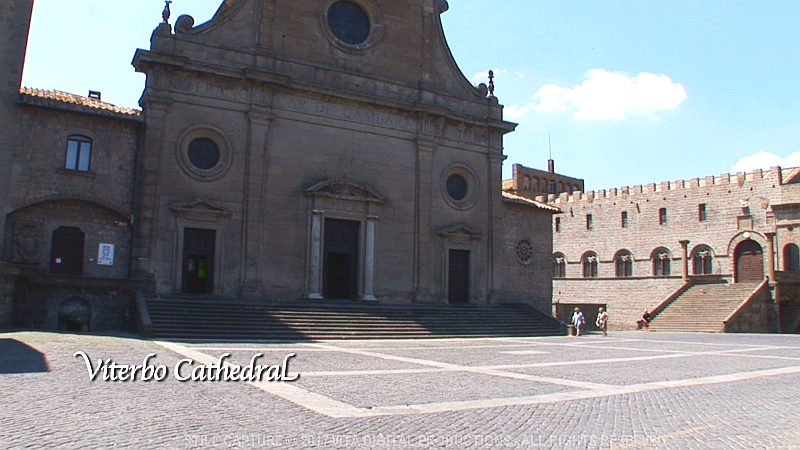 Viterbo Cathedral.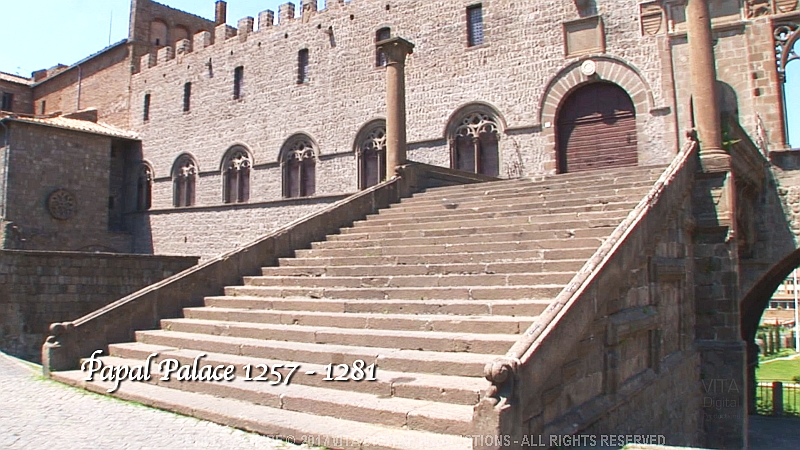 Next to the cathedral is the Papal Palace used between 1257 and 1281.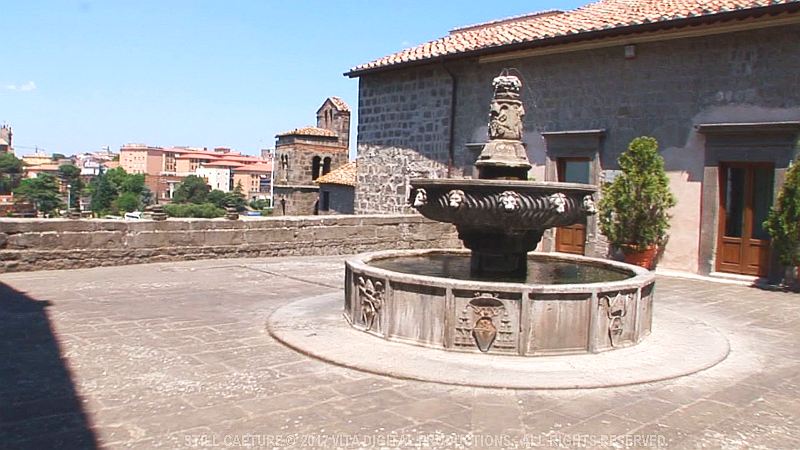 Climbing the stairs, you pause to view a papal fountain and...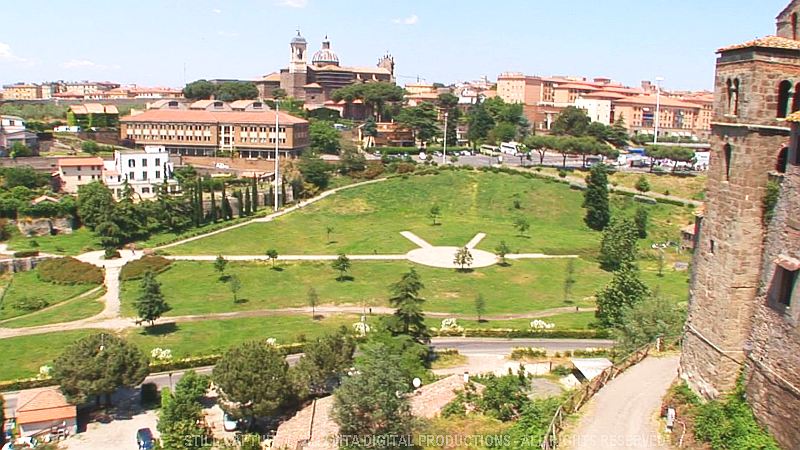 the scene from the papal terrace.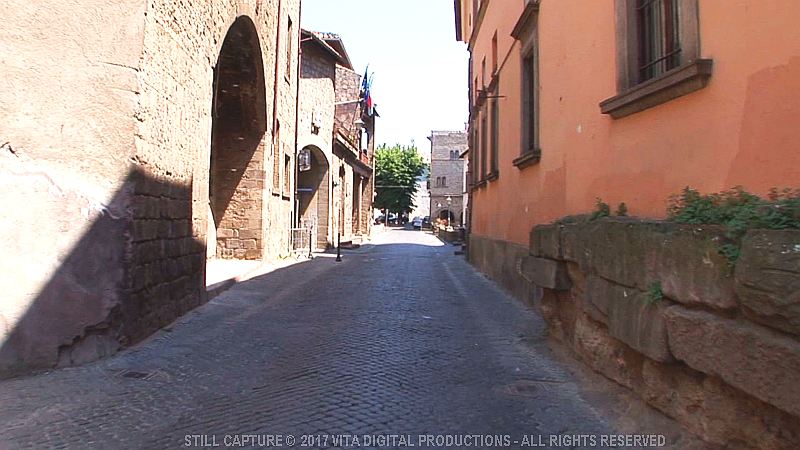 Turning, you exit the piazza...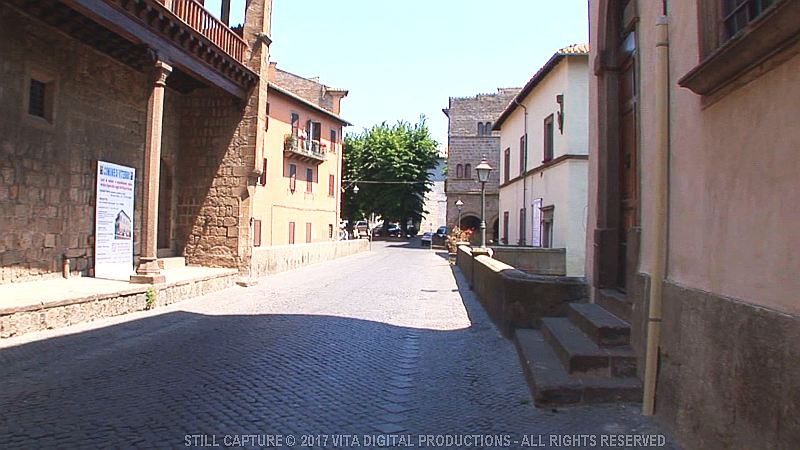 and walk back towards the Piazza della Morte where you....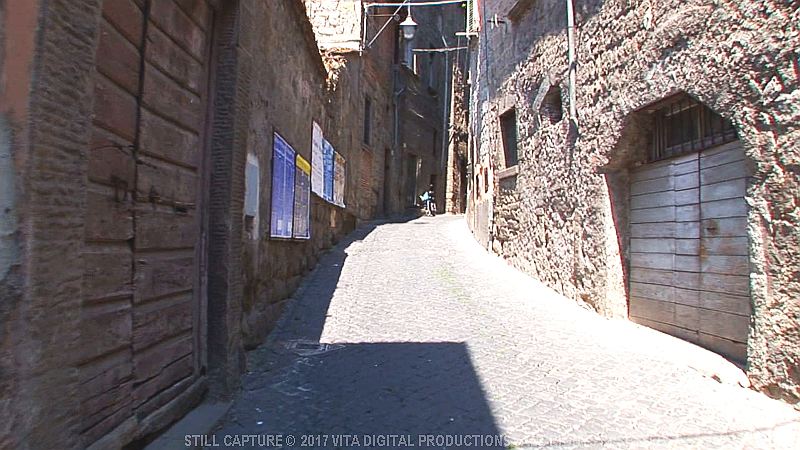 turn left and follow the acient Via dei Pellegrini.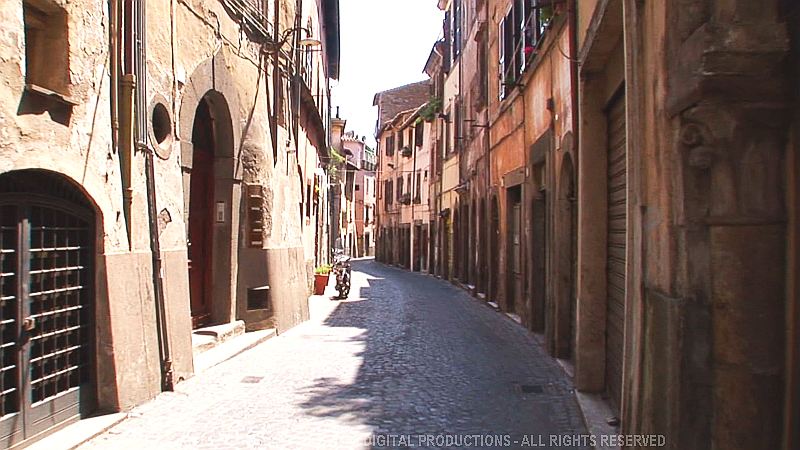 From then on, you follow a maze of 13th century narrow streets and alleyways...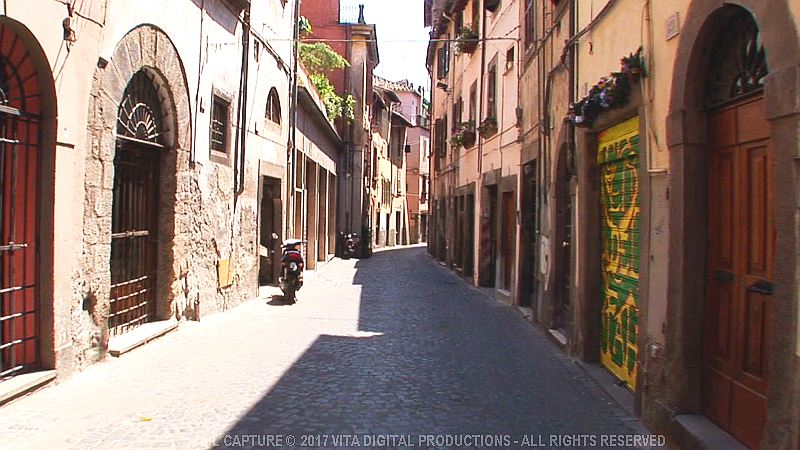 each one with its own charm and beauty.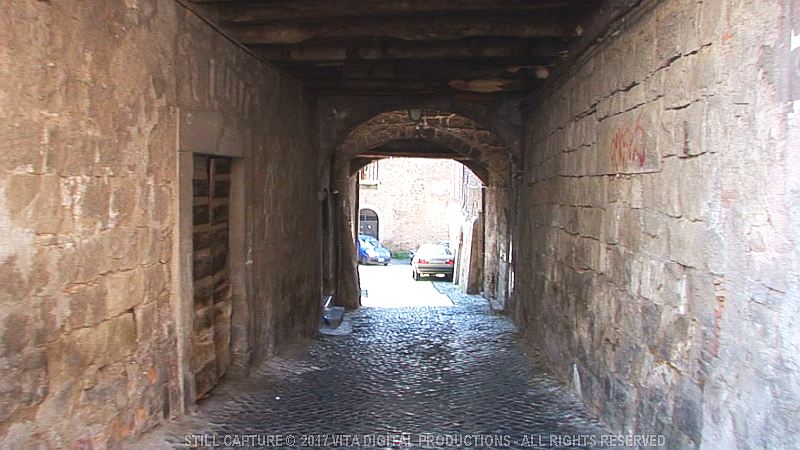 Sometimes your walk takes you through short medieval tunnels....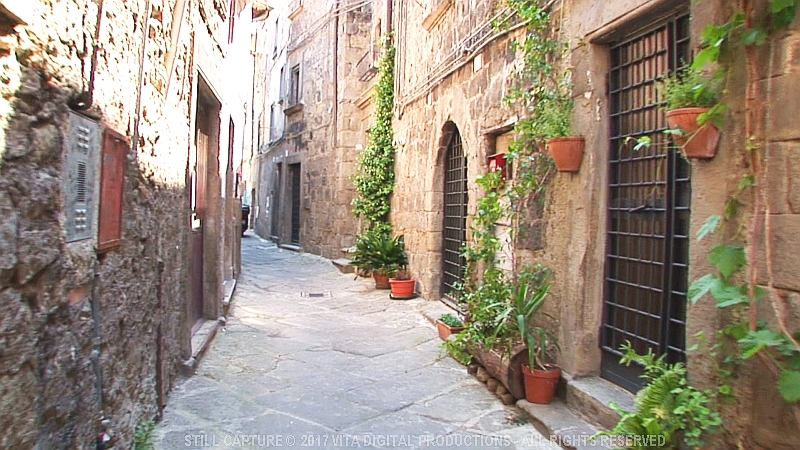 and sometimes, you stumble upon a scene so incredible that it would
make a beautiful painting.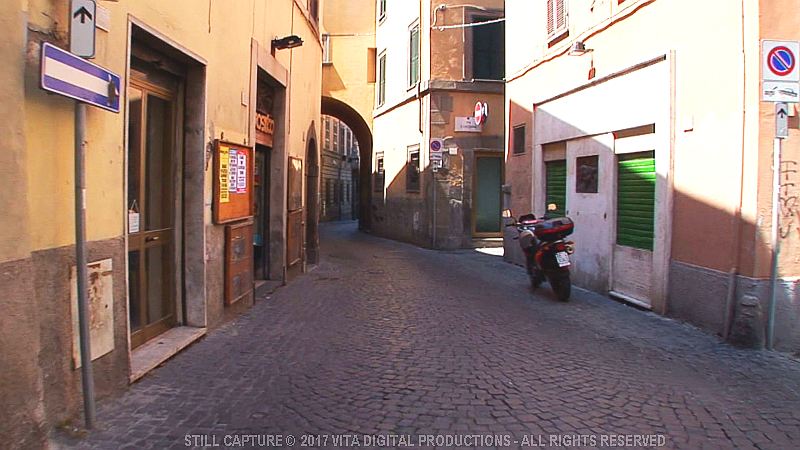 The streets are empty during Italy's mid-afternoon siesta hours...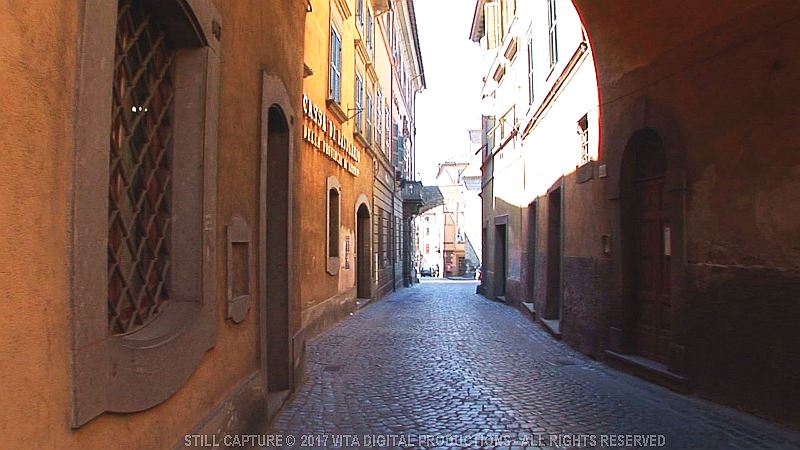 shops are closed and the Italians are home for several hours during the hottest part of the day.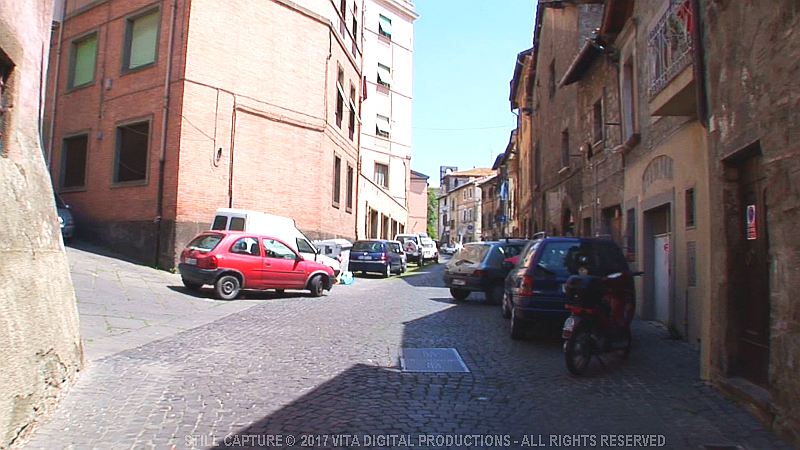 Unfortunately, some of the wider streets are lined with cars...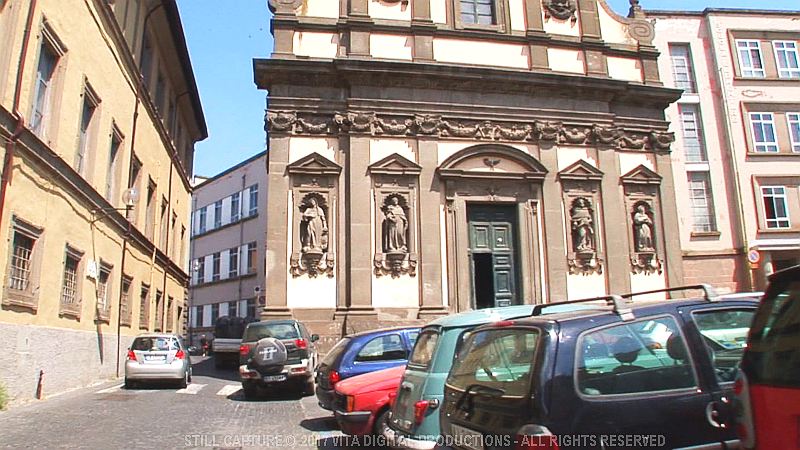 which spoils some of your views.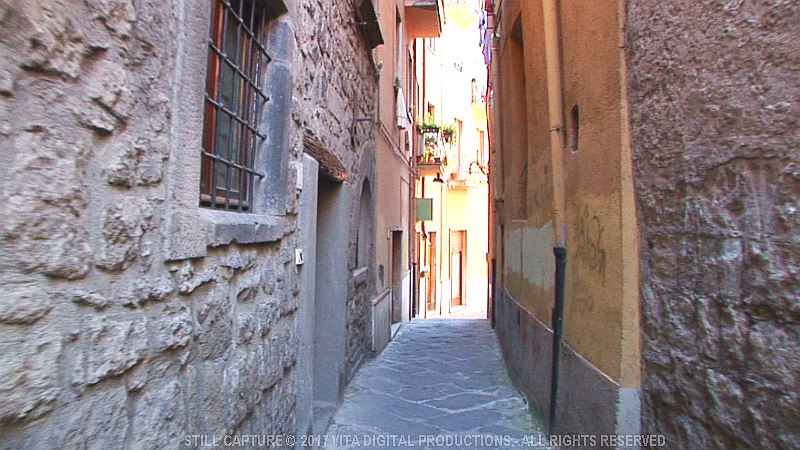 Fortunately, many of the streets and alleyways are empty - or neary emply.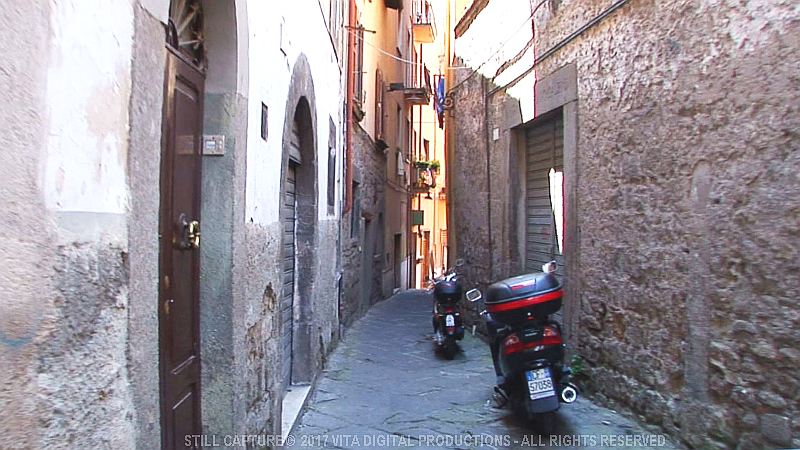 A few narrow alleyways have motorcycles or Vespas.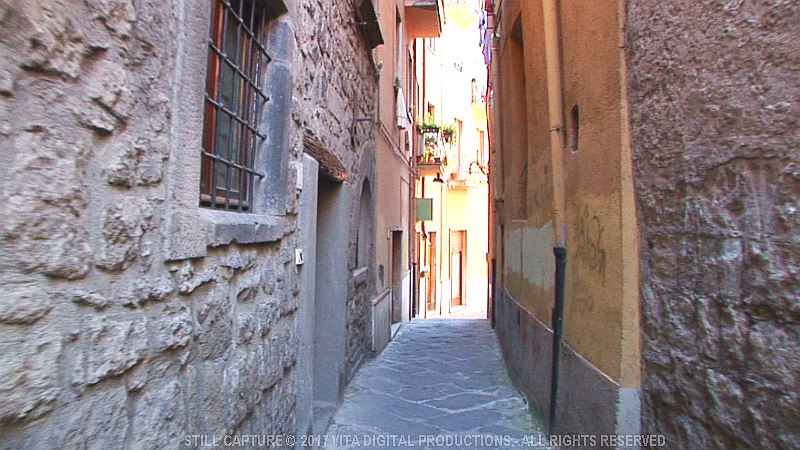 As we wander through these streets and hear snippets of Italians' conversations
from inside their open windows...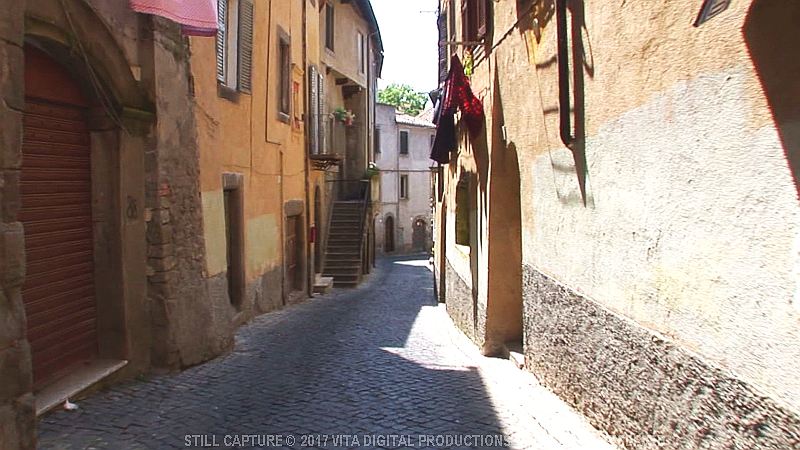 you wonder at the centuries of conversations that have echoed through these streets...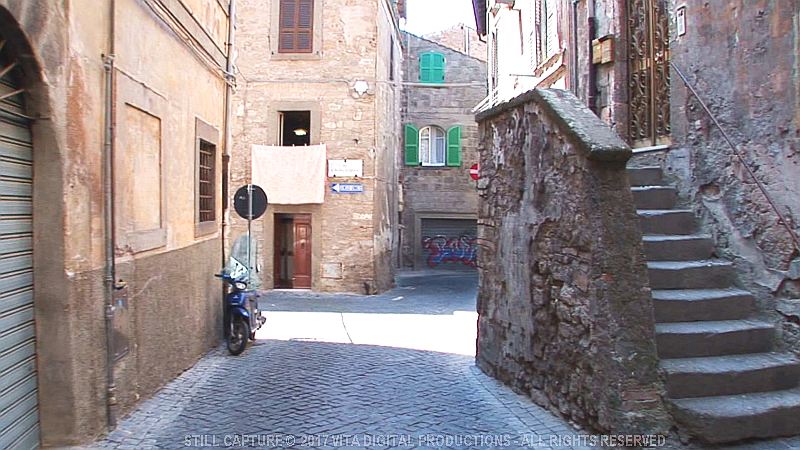 and what noblemen and women once climbed these stairs...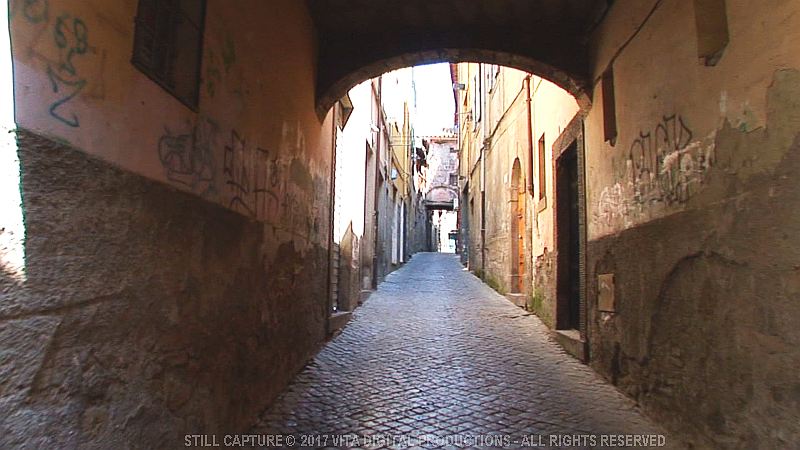 or walked these streets.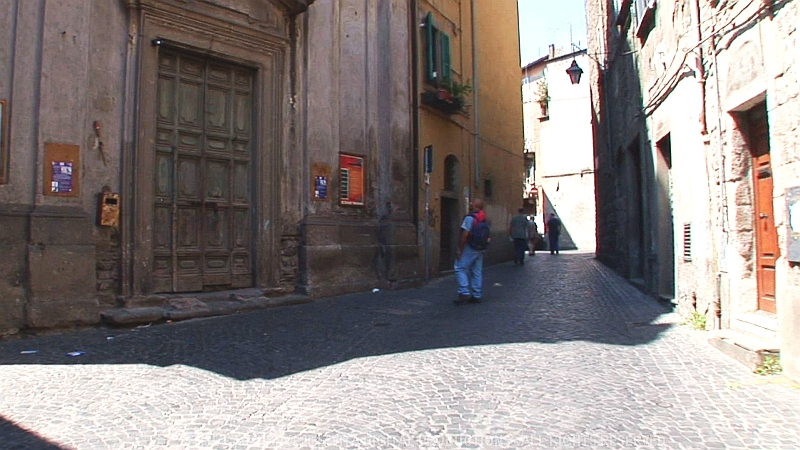 You, like this tourist, pause to admire these old doors to an ancient church.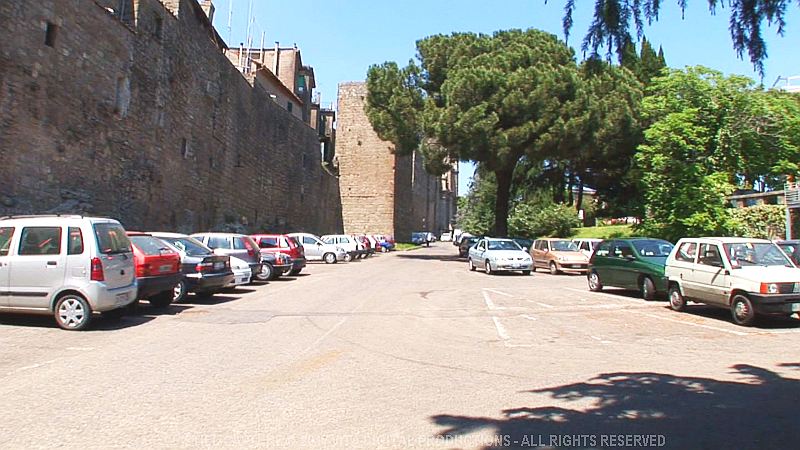 Next, you find yourself on the outside of the enormous wall around the medieval city,..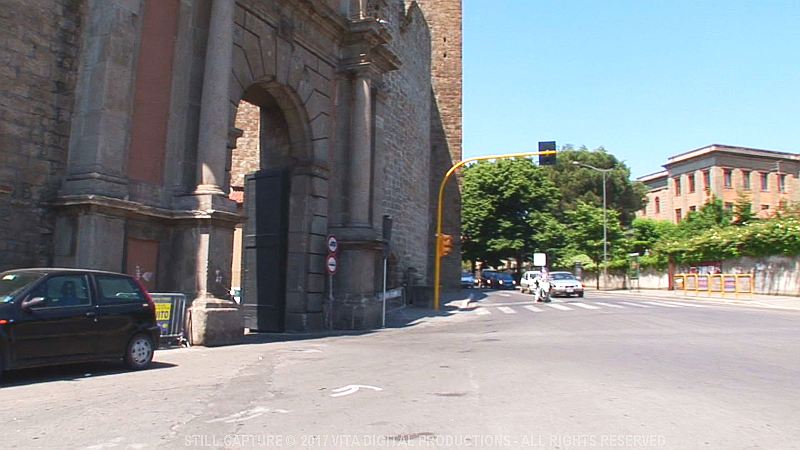 and re-enter the city through the Porta Romana...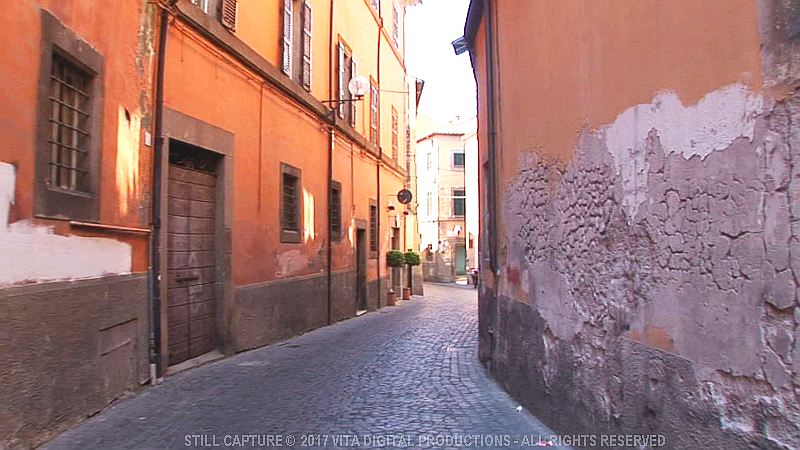 and back through the old streets once more.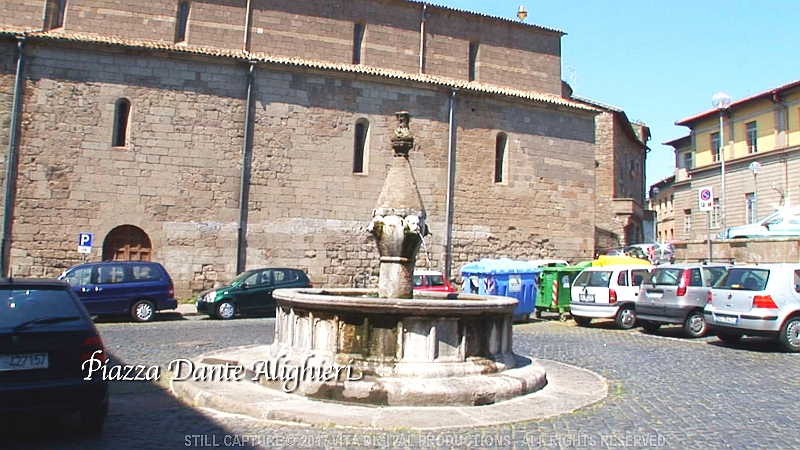 And, after pausing to admire several more of Viterbo's fountains...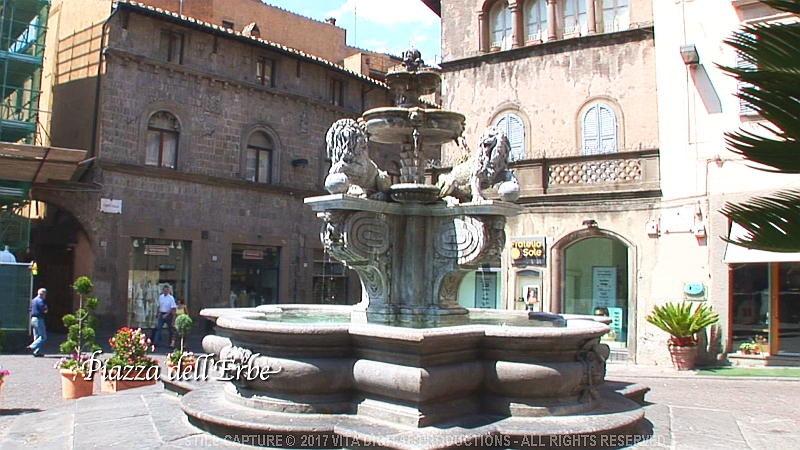 each one different from the last...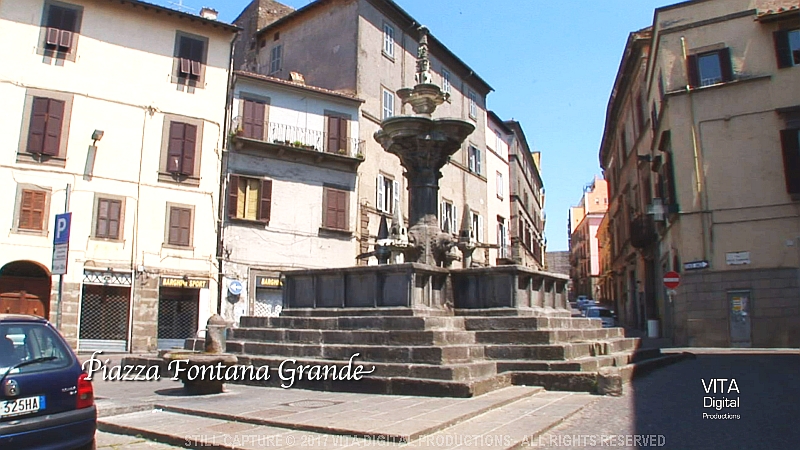 your 57 minute Medieval Viterbo Virtual Walk ends at the Fontana Grande.
---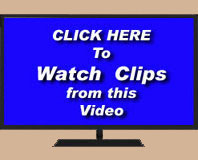 To Purchase this video as a DVD or as a 720p HD Download, please click here.
---
And remember, this DVD makes a
unique gift
for family and friends!
---
PRODUCTION NOTES:
This 57 minute virtual walk was filmed at an average speed of 3 mph and is accompanied
by the Natural Sounds in Dolby Stereo as they were recorded in Viterbo, Italy.
All of the above photos are actual still frames from this download and DVD.
*While originally filmed in High Definition, the DVD you will receive
is in Standard Definition and 16x9 Widescreen and was
authored at the highest resolution possible.
The DVD was encoded for regions 1, 2, & 4, and is a "burned" DVD which was duplicated,
tested, and verified
in our studio before being packaged and shipped to you.
The Download version is in 720P HD and will play on iPads, Computers, Laptops,
and Netbooks using almost any media player. It will also play on Large Screen TVs using
certain devices such as WD Live Plus, X-Box, Roku, flash drives, etc.
Important: Sorry, but the Download version will not play if you burn it directly to a DVD.
---
COPYRIGHT NOTICE:

We are VITA Digital Productions and we are selling this Video Program.
We filmed all of the video footage used in this program, we edited it,
we have licensed the rights to any music used in this production,
and we own the copyright to this program and will aggressively defend it.

The program contained in this DVD and Download is licensed for HOME USE ONLY.
If you intend to use this program in connection with a business of any kind,
such as a gym, rehab facility, etc., you must contact us to obtain a business license
for a small additional fee.


Please click here to contact us.



Images, Text and Layout Images, Text and Layout Copyright 2017 VITA Digital Productions - All Rights Reserved