The featurette ends with a section devoted to picture-postcard Maine harbors.
---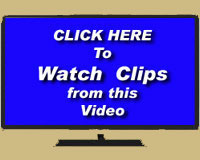 To Purchase this video as a DVD or as a 720p HD Download, please click here.
---
PRODUCTION NOTES:
The 60 minute virtual jog/bike ride was filmed at an average speed of 12 mph and is accompanied
by the Natural Sounds (mostly wind) in Dolby Stereo as they were recorded on site in Maine.
All of the above photos are actual still frames from this video.
*While originally filmed in High Definition, the video you will receive
is in Standard Definition and 16x9 Widescreen and was
authored at the highest resolution possible.
The video was encoded for regions 1, 2, & 4, and is a "burned" video which was duplicated,
tested, and verified
in our studio before being packaged and shipped to you.
For the very best viewing, we recommend a DVD player that "upscales."
Sorry, but this video is only available as a DVD.
---
COPYRIGHT NOTICE:

We are VITA Digital Productions and we are selling this Video Program.
We filmed all of the video footage used in this program, we edited it,
we have licensed the rights to any music used in this production,
and we own the copyright to this program and will aggressively defend it.

The program contained in this DVD is licensed for HOME USE ONLY.
If you intend to use this program in connection with a business of any kind,
such as a gym, rehab facility, etc., you must contact us to obtain a business license
for a small additional fee.

Please click here to contact us.
Images, Text and Layout Images, Text and Layout Copyright 2017 VITA Digital Productions - All Rights Reserved