A Detailed Description of the Virtual Walk on this Video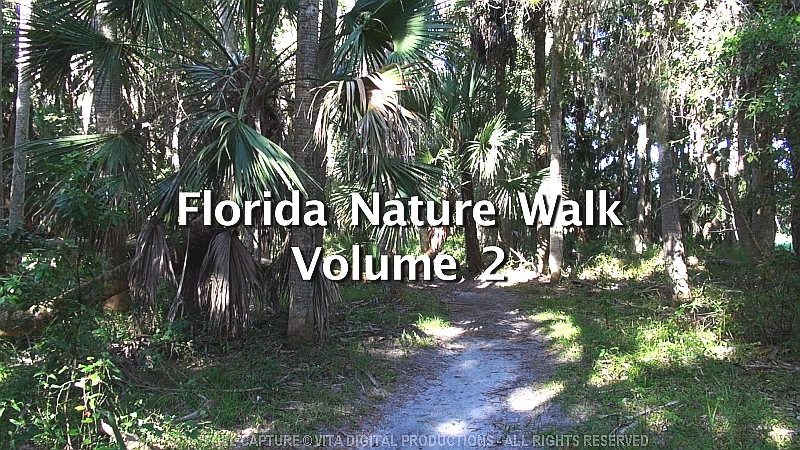 Your 60 minute Florida Nature Walk - Volume 2 was filmed near the west coast of Florida,
in an area that dates back to the 1930s and the Civilian Conservation Corps.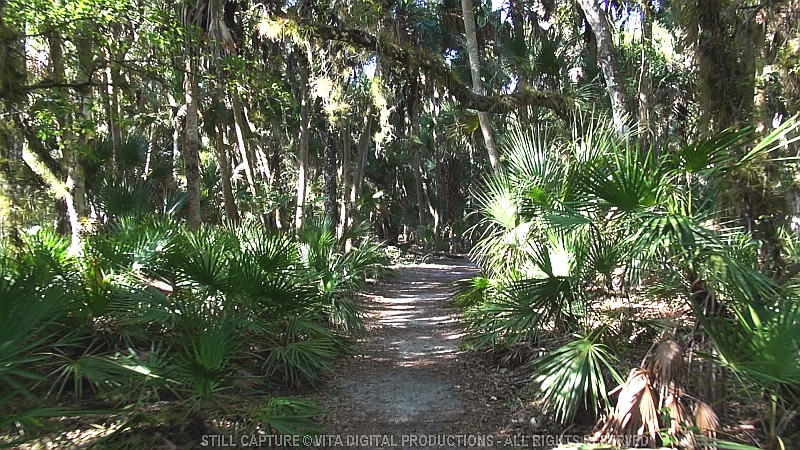 You begin here in a typical Florida dry prairie - usually flat...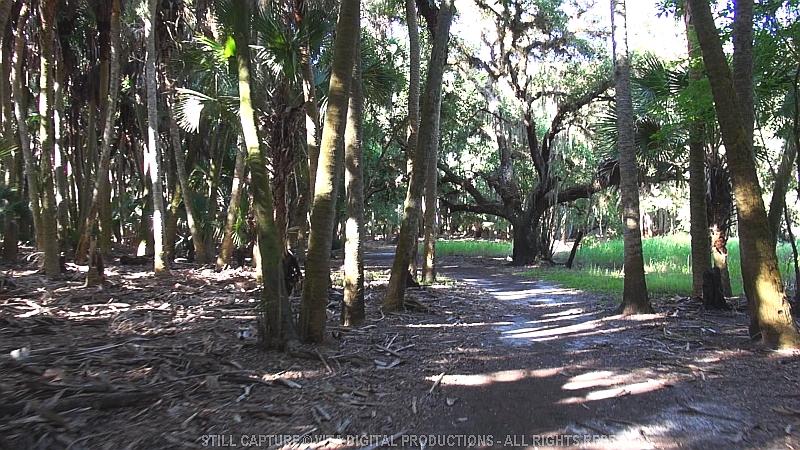 with dense cover of grasses and saw palmetto.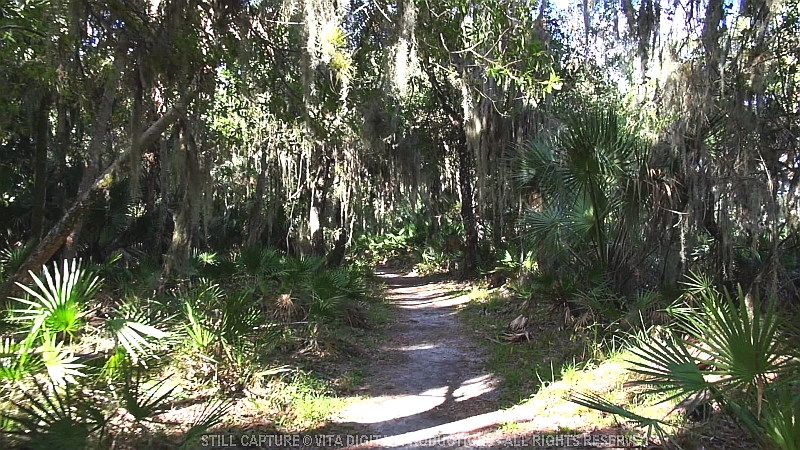 There is a profusion of Spanish-moss hanging from the tree limbs.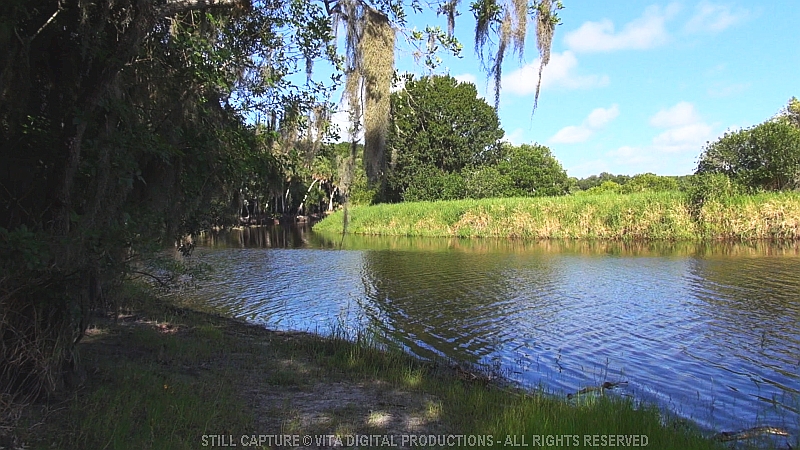 Spanish moss is an epiphyte which absorbs nutrients and water
through its leaves from the air and rainfall.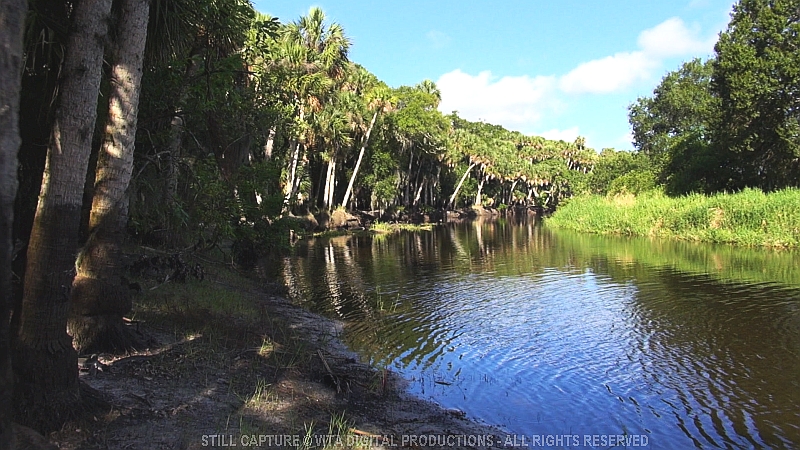 The Sabal palm is one of 15 species of palmetto palm. It is native to the deep southern United States...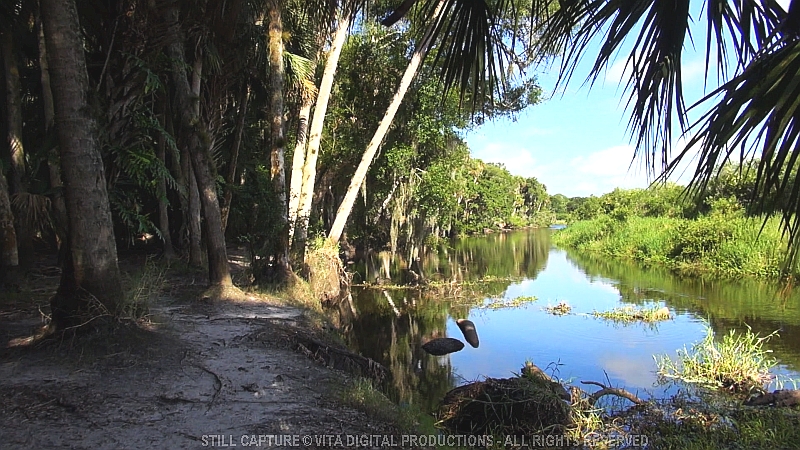 and is the state tree of Florida.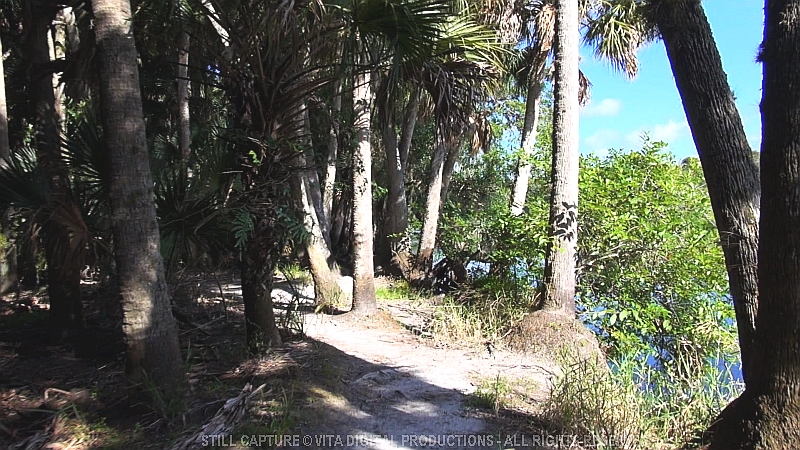 For a few minutes the trail parallels the river...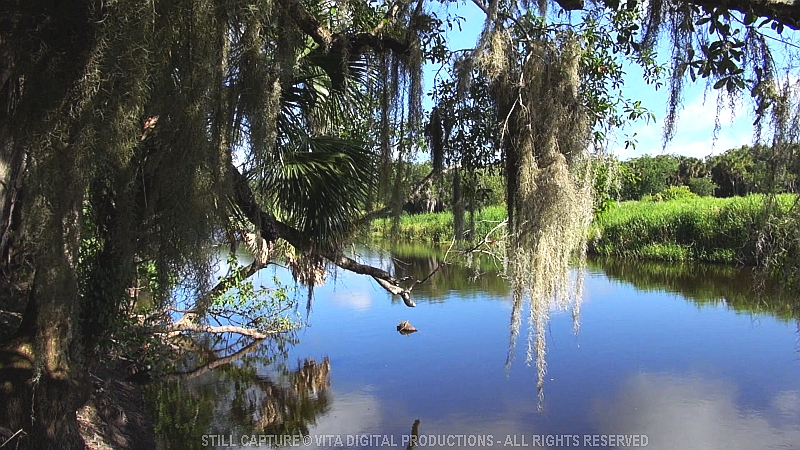 and the camera pauses from time to time to take in the view.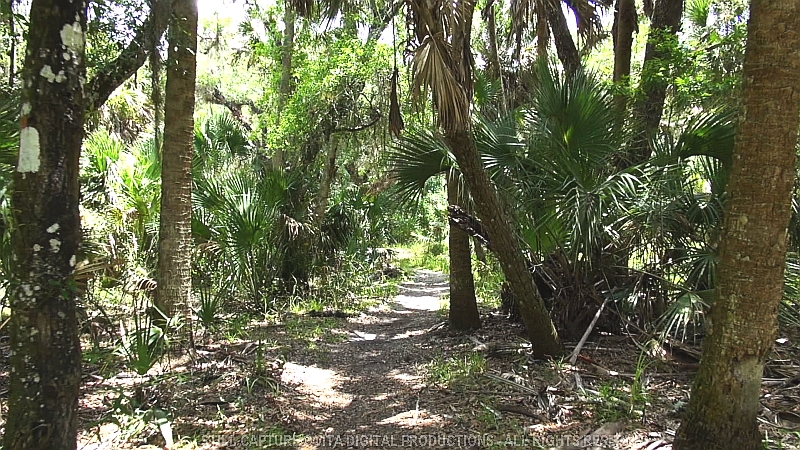 Then it's back to the trail as it winds its way through the forest.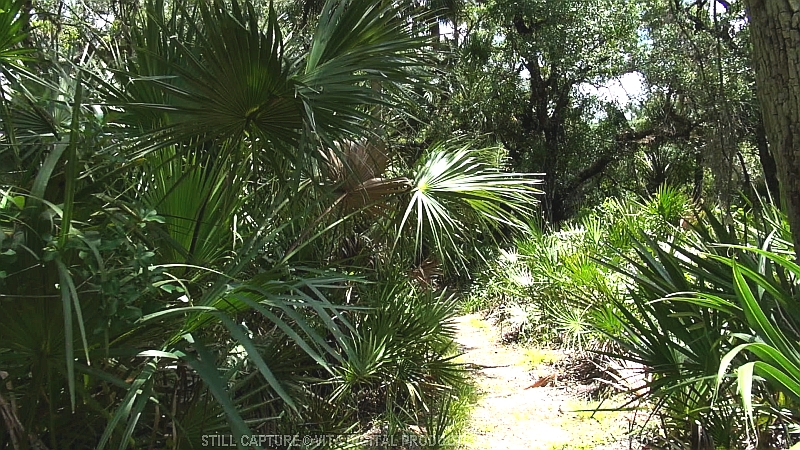 One moment the foliage almost engulfs the trail...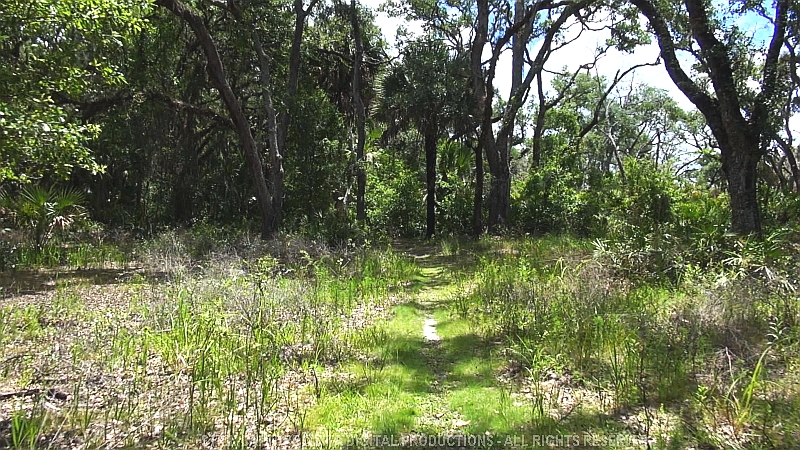 the next, it opens up.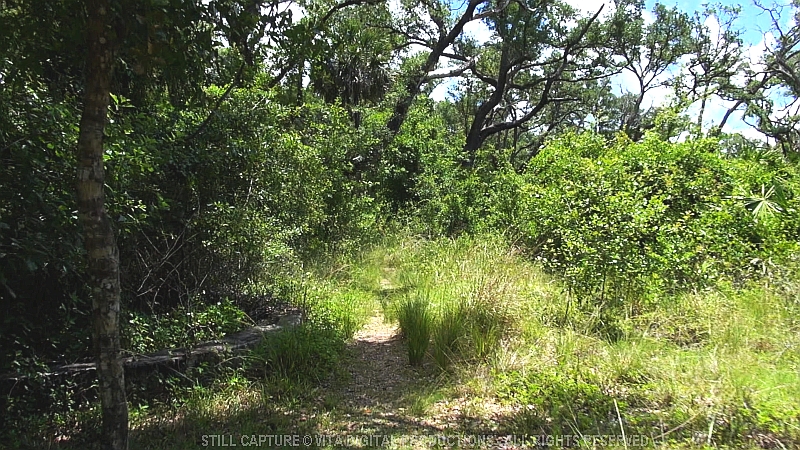 Although the changes are subtle, the trail is always changing...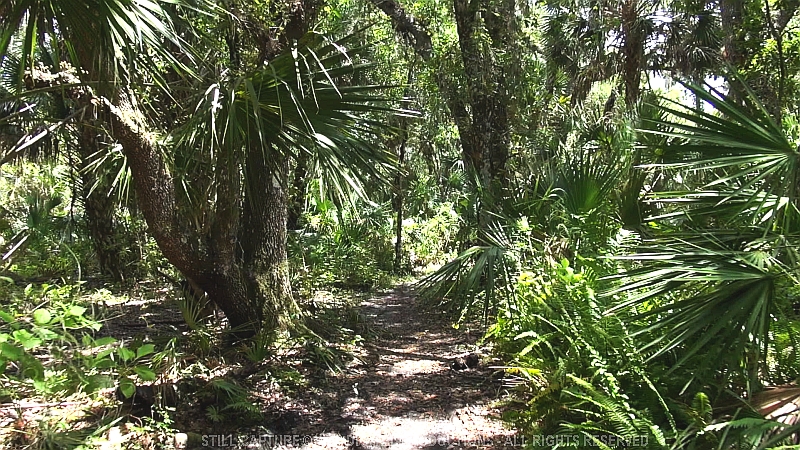 with interestingly shaped trees everywhere.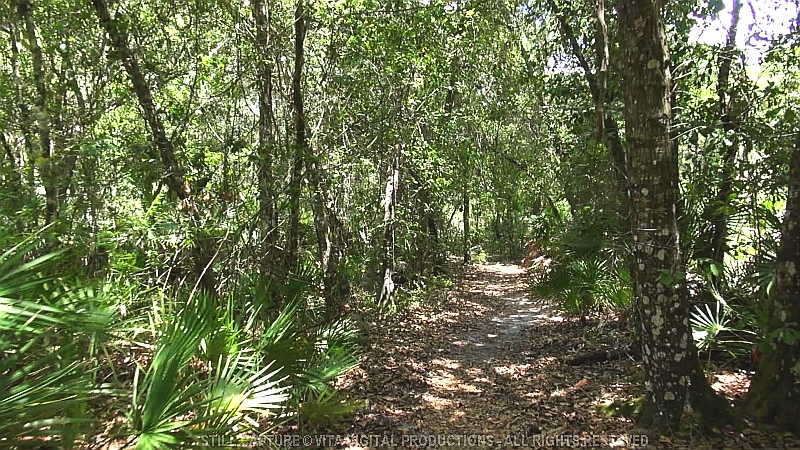 The winding trail pulls you forward...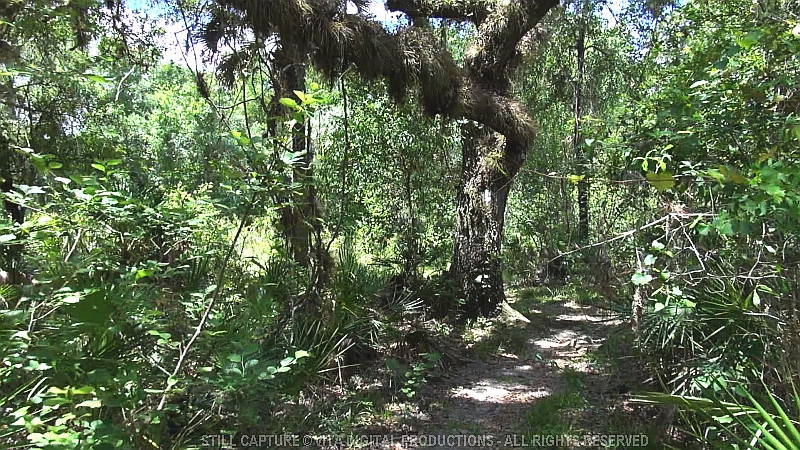 deeper into the forest.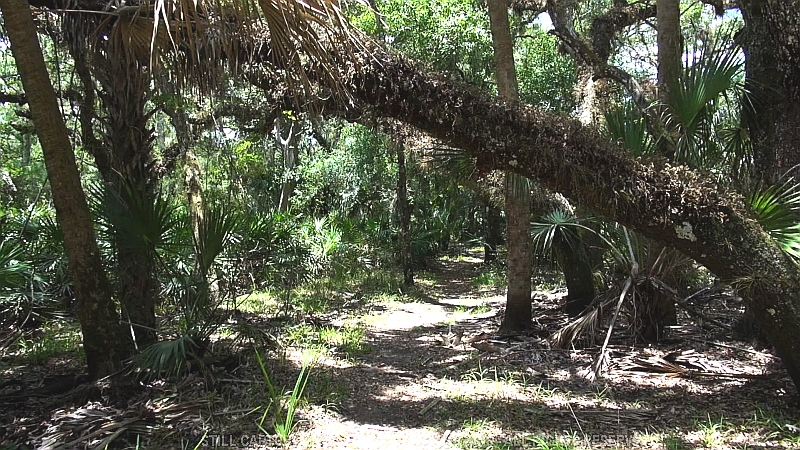 This tree is covered with Resurrection Fern which gets its name because it can survive long periods of drought by curling up its fronds
and appearing to be dead. After a rain, the fern will uncurl and reopen, restoring itself to a vivid green color within about 24 hours.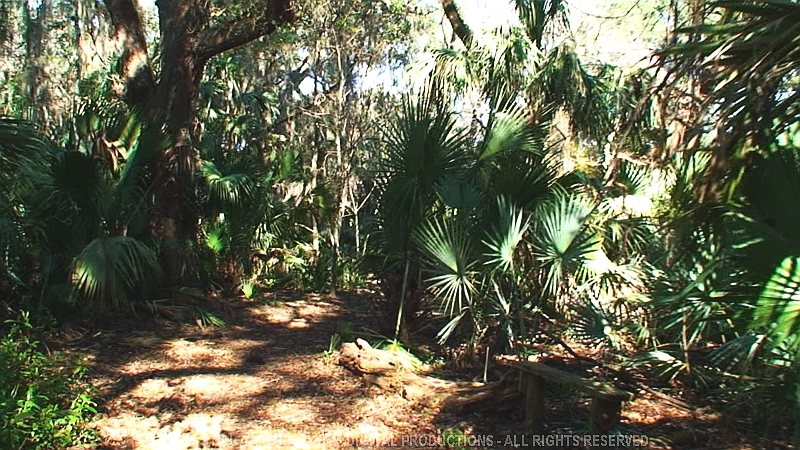 Your one hour Florida Nature Walk - Volume 2 continues in a forest near the east coast of Florida.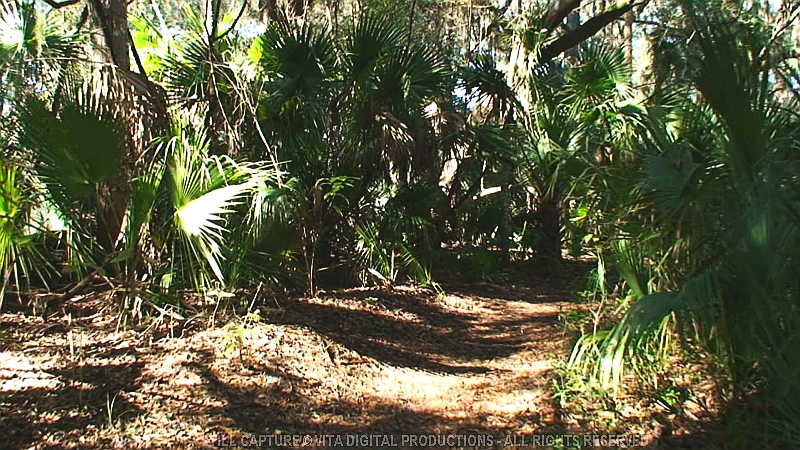 Again, just as on the west coast, saw palmettos abound.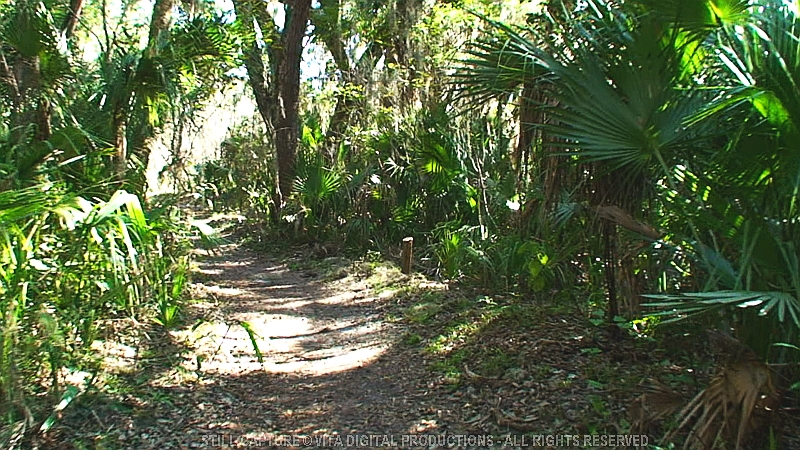 This time, in addition to the sandy path through the forest...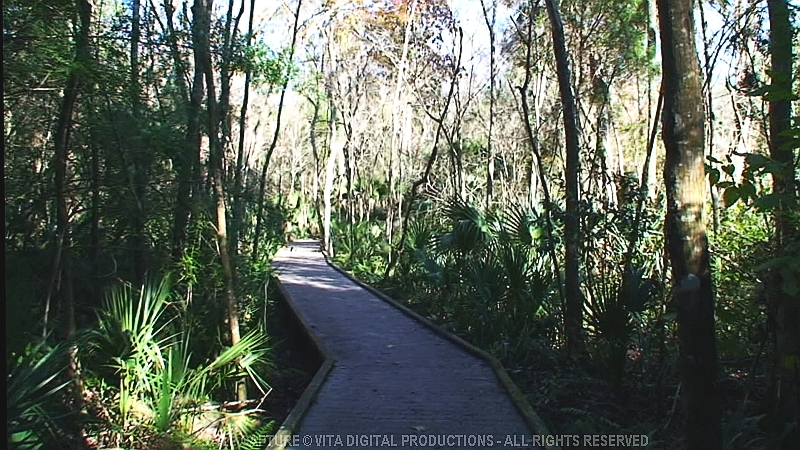 there are long sections of elevated boardwalk over the wetter sections of the forest.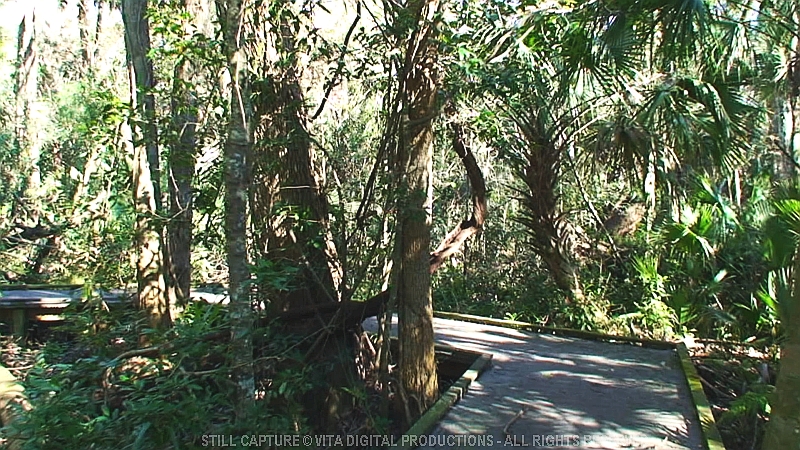 They turn corners around trees...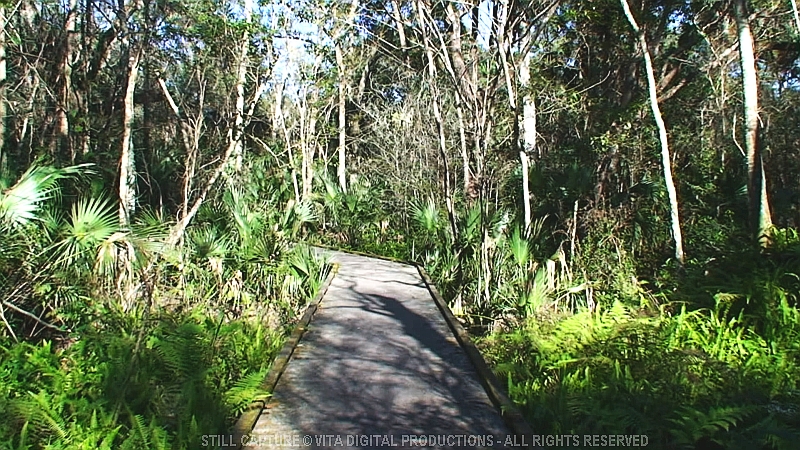 and follow a winding path through the forest...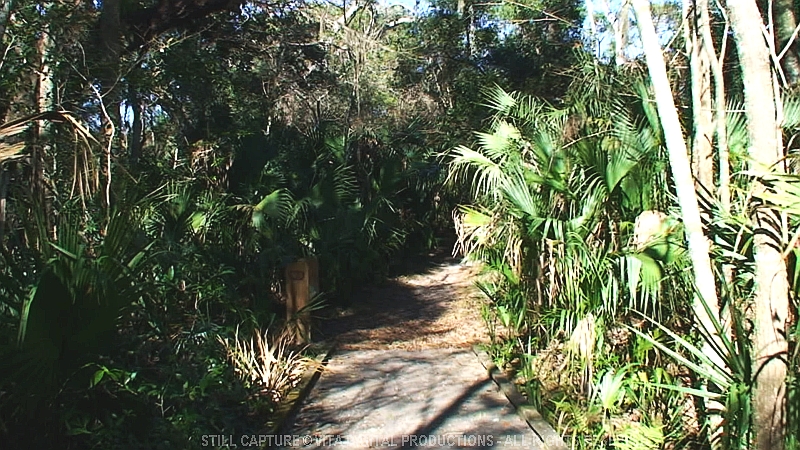 until they transition back to the sandy trail.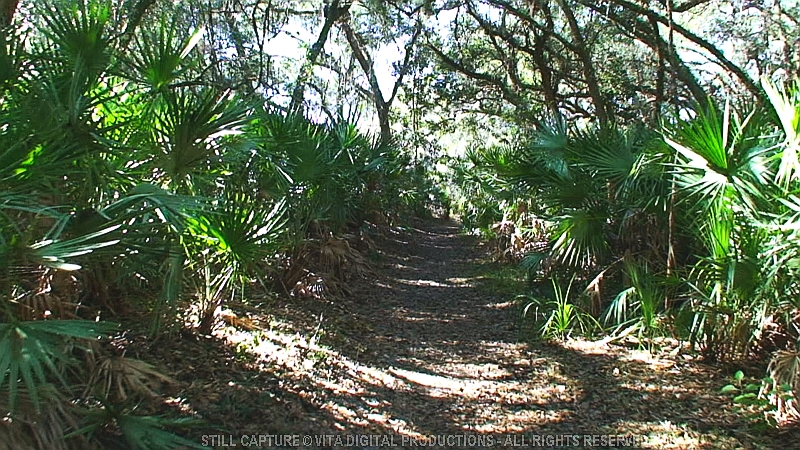 Then it's on through more forest lined with saw palmettos.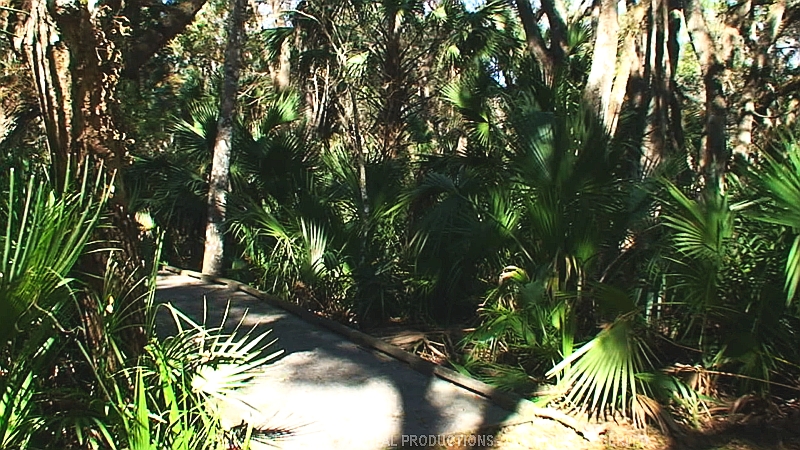 Then one more raised boardwalk...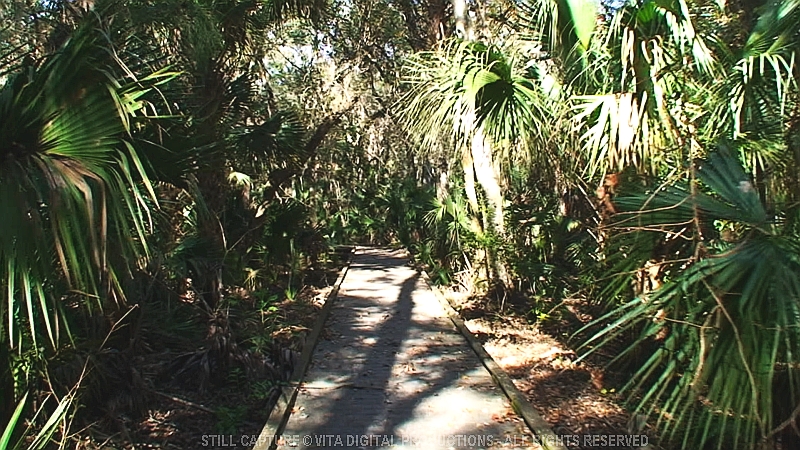 before...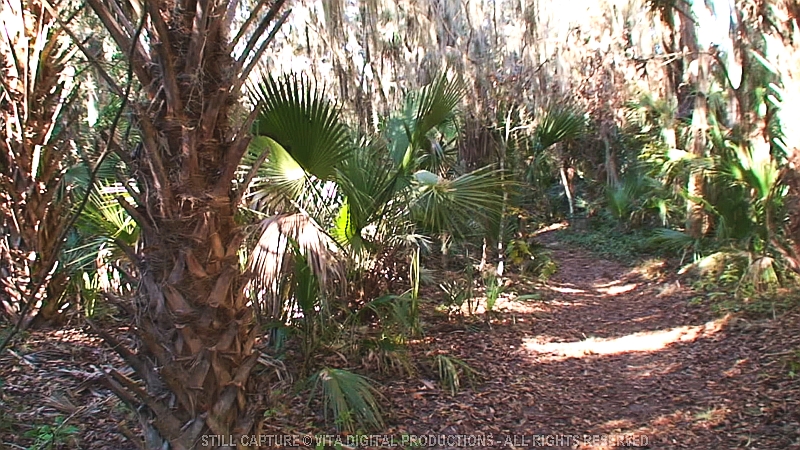 your 60 minute Florida Nature Walk - Volume 2 ends here, deep in the native forest.
---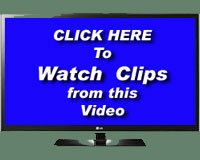 To Purchase this video as a DVD or as a 720p HD Download, please click here.
---
And remember, this DVD makes a unique gift for family and friends!
---
PRODUCTION NOTES:
As you can see from the above stills, this video contains no people at all.
This 60 minute virtual walk was filmed at an average speed of 3 mph and is accompanied
by the Natural Sounds in Dolby Stereo as they were recorded in the forests of Florida.
All of the above photos are actual still frames from this download and DVD.
*While originally filmed in High Definition, the DVD you will receive
is in Standard Definition and 16x9 Widescreen and was
authored at the highest resolution possible.
The DVD was encoded for regions 1, 2, & 4, and is a "burned" DVD which was duplicated,
tested, and verified
in our studio before being packaged and shipped to you.
The Download version is in 720P HD and will play on iPads, Computers, Laptops,
and Netbooks using almost any media player. It will also play on Large Screen TVs using
certain devices such as WD Live Plus, X-Box, Roku, flash drives, etc.
Important: Sorry, but the Download version will not play if you burn it directly to a DVD.
---
COPYRIGHT NOTICE:

We are VITA Digital Productions and we are selling this Video Program.
We filmed all of the video footage used in this program, we edited it,
we have licensed the rights to any music used in this production,
and we own the copyright to this program and will aggressively defend it.

The program contained in this DVD and Download is licensed for HOME USE ONLY.
If you intend to use this program in connection with a business of any kind,
such as a gym, rehab facility, etc., you must contact us to obtain a business license
for a small additional fee.

Please click here to contact us.



Images, Text and Layout Images, Text and Layout Copyright 2017 VITA Digital Productions - All Rights Reserved