In VITA Digital Productions' Extensive
Virtual Walk Series
(All photos on this page are
actual still frames
from the walk.)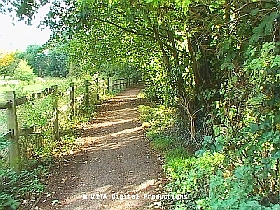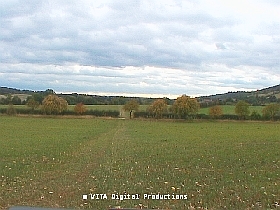 This DVD with a 30 minute virtual walk through the
The English Countryside,
is the perfect companion to a treadmill or exercise bike
or just the
perfect gift
for someone who has everything.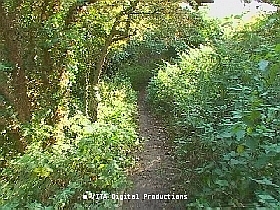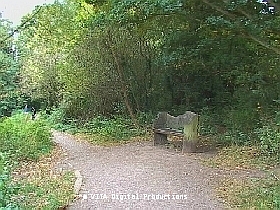 Just place it in a DVD player, step onto your treadmill,
and instantly you will experience an autumn walk in beautiful Kent,
known as "The Garden of England."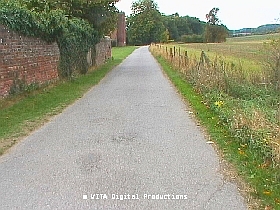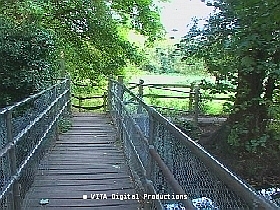 Filmed with state-of-the-art professional television cameras and camera
stabilization equipment, the
camera seems to float
as it pulls
you through Sparepenny Lane, along footpaths, and over quaint bridges
in this pastoral setting.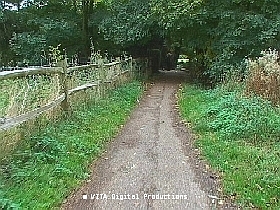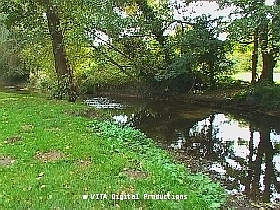 This is not a traditional travel video.
The television camera is constantly moving you forward, transporting the viewer
along a narrow lane, beside a quiet river, and through the English Countryside.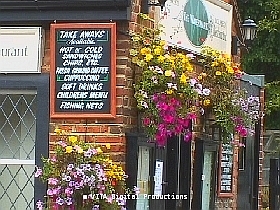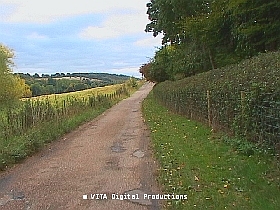 You are "experiencing" an autumn afternoon in Kent. The 30 minute walk comes with
a choice of two soundtracks (
both are included on the DVD
). You may
choose the lively, upbeat music suitable for walking on your treadmill or you may
choose to hear the natural sounds as they were recorded on site in the UK.
---
Exercising has never been easier or more enjoyable!

And these videos are so rich in details
that you will notice something new every time you view them.

But you don't have to have an exercise bike or treadmill
to enjoy this DVD.

It also makes the perfect gift
for people who want to experience England in a totally unique way:
a way not possible with traditional travel videos.
---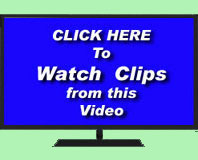 To Purchase this video as a DVD or as a 720p HD Download, please click here.
---

A Description of the Walk on this DVD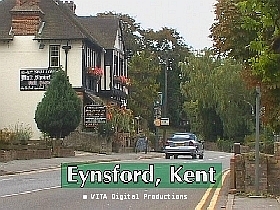 Eynsford to Shoreham
- Your walk begins in the village of Eynsford, Kent. Called a
"picture postcard" village, Eynsford retains all of the charm and grace of a bygone era.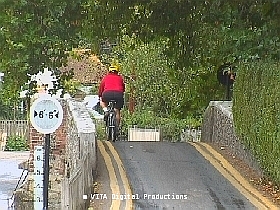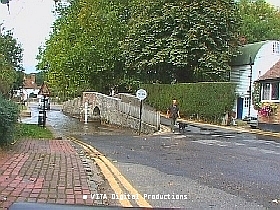 Located in the village center is an unusual hump-back single lane bridge,
and beside it, a narrow ford still in use by cars and horses.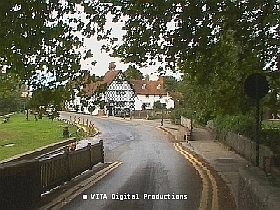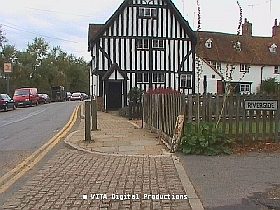 Your walk begins here and after crossing the bridge,
you pass several timbered cottages before setting out along Sparepenny Lane.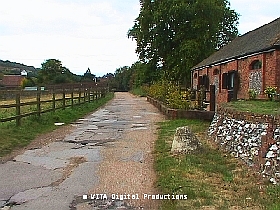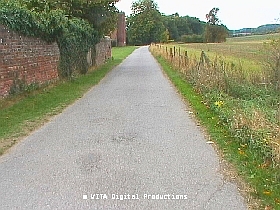 From there it's a beautiful walk through the countryside and past several farms.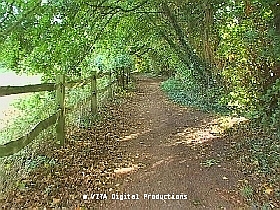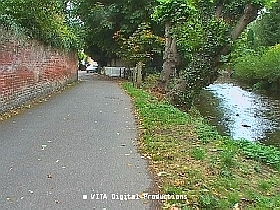 Then you follow a narrow footpath, canopied by lush green trees, beside the River Darent.
The tranquil river flows southward toward another picturesque village.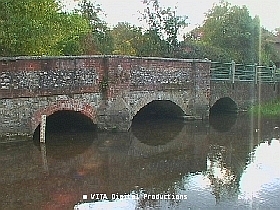 Crossing an ancient bridge, your 30 minute walk ends as you arrive in Shoreham,
a "cracking little village," known for its many ale houses.
And you get a BONUS CHAPTER on the DVD: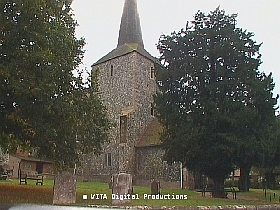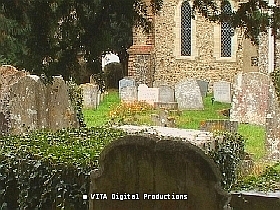 A 6 minute Mini-Documentary on Eynsford and Shoreham
is also included on the DVD!
You'll enjoy this 30 minute walk either with the lively, upbeat music
or with the natural sounds recorded on site as this video was made.
Both soundtracks are included on the DVD!


---


And remember, this makes a unique gift for family and friends!


---

To Purchase this video as a DVD or as a 720p HD Download, please click here.

---

You'll Love This Virtual Walk Just As Much As This Customer Did:

I just finished your English countryside walk with natural sound and music. I had to take a moment to tell you how very much I enjoyed it from the opening bit of history and all through the walk which kept me at a nice pace allowing me to "travel" 1.75 miles. I continued to the natural sound through my cool down and completed a 2 mile walk!!

I have to compliment you on the professionalism of this tape. BETTER than I had even hoped for! Now I can't wait for tomorrow to go to Venice and the next day a walk on the beach.

This takes the ordinary out of my treadmill walks and has kept me pleasantly entertained enough to go further than my usual 1.5 mile walk! You really do feel as if you're THERE!!

THANK YOU, EMH

---

Note: We are VITA Digital Productions and we are selling these DVDs.

We filmed all of the video footage used in this program, we edited it,

we have licensed the rights to the music used in this production,

and we own the copyright to this program and will aggressively defend it.

The DVD you will receive is a "burned" DVD which was duplicated in our studio.

It contains an interactive menu and will play on DVD players and computers.

All

of the above photos are actual still frames from the walk.

To Purchase this video as a DVD or as a 720p HD Download, please click here.

Please click here to contact us.

Images, Text and Layout Images, Text and Layout Copyright 2017 VITA Digital Productions - All Rights Reserved