One of VITA Digital Productions' unique
Virtual Bike Ride Series
(All photos on this page are
actual still frames
from this Video.)
Click here to watch video highlights from this Video.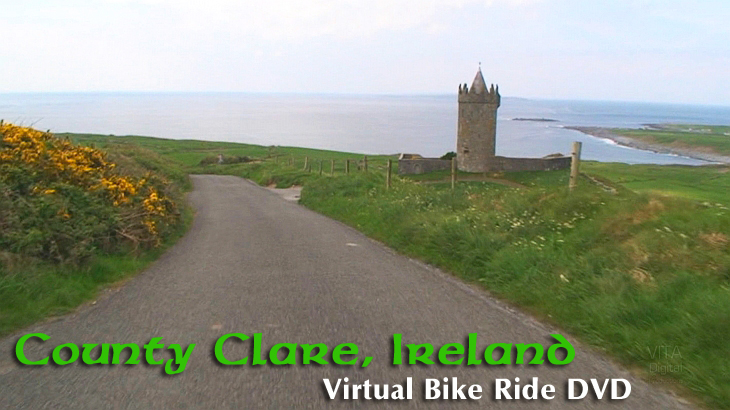 The fifth in our new series of even faster
Virtual Bike Ride Video
has a 60 minute widescreen virtual tour
filmed in County Clare, Ireland. Filmed at speeds of 12 to 45 mph,
it's the perfect accessory for your spinner, recumbent or upright bike.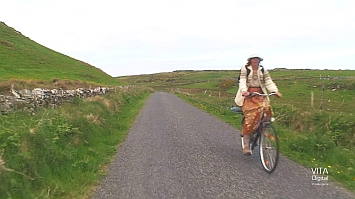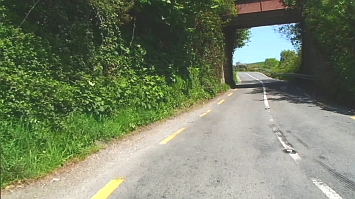 Using either our DVD or a 720P HD Download, just mount your upright or recumbent exercise bike, and instantly
you will be traveling at
12 to 45 mph
through one of the most beautiful and scenic areas in western Ireland.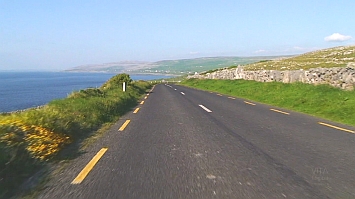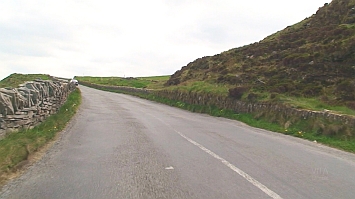 Your entire bike ride was filmed near and along the western coast of Ireland in County Clare,
certainly one of the most picturesque areas on the Emerald Isle.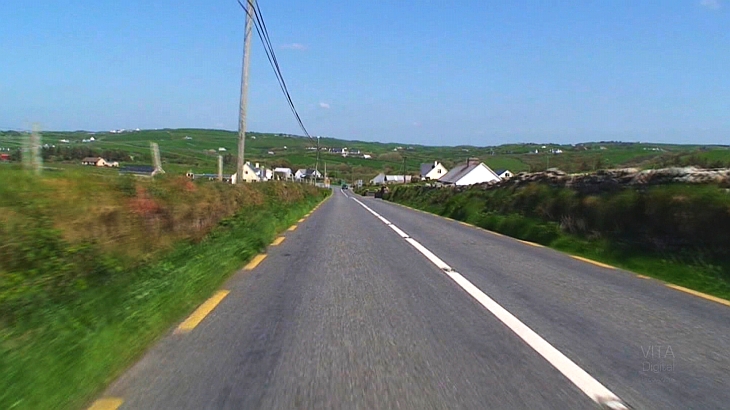 Filmed in Widescreen, you'll speed down hills
at approximately 45 miles per hour - just as if you were actually there on your bike.
This is our fastest Virtual Bike Ride yet released!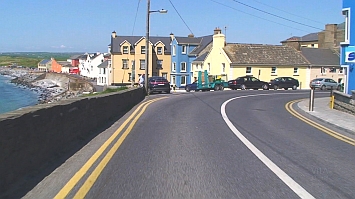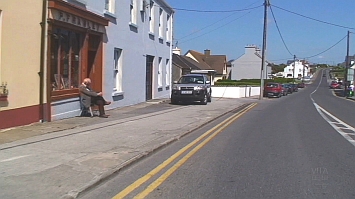 But you'll also slow down to a more leisurely pace at times, especially when going through several
small Irish villages - you wouldn't want to startle the sleepy villagers!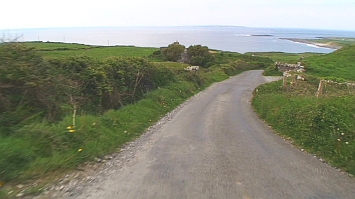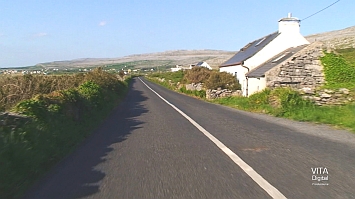 This is not a traditional travel video.
The television camera is constantly moving you forward, transporting the viewer
through the most scenic areas of western Ireland.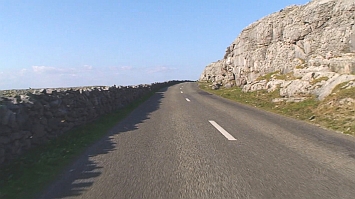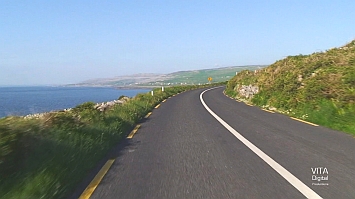 This DVD permits you to "experience" the natural coastline of western Ireland
on a beautiful spring day in May. This is a view which few cyclists ever get to enjoy...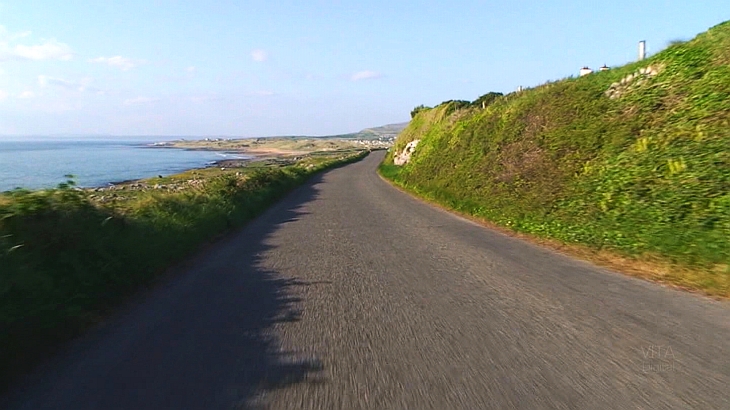 The 60 minute virtual bike ride is accompanied by the natural sounds
just as they were recorded in Dolby Stereo along the western coast of Ireland.
---
Exercising has never been easier or more enjoyable!

And this Video is so rich in details
that you will notice something new every time you view it.

But you don't have to have an exercise bike or spinner
to enjoy this Video.

It also makes the perfect gift for people who want
to experience Ireland in a totally unique way:
a way not possible with traditional travel videos.
---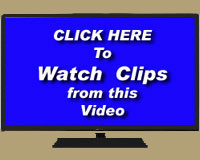 To Purchase this video as a DVD or as a 720p HD Download, please click here.
---

A Description of the Bike Ride on this Video.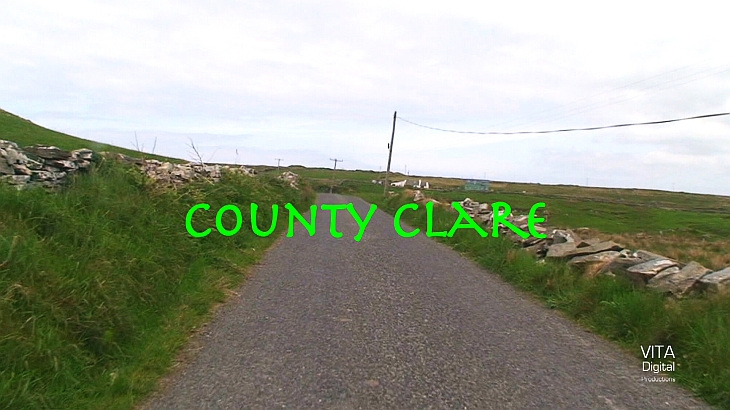 The first part of your 60 minute virtual bike ride begins on a narrow road in County Clare.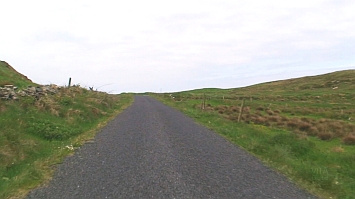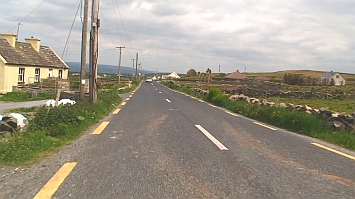 The paved road climbs a hill and then flattens out as you pass a few Irish homes.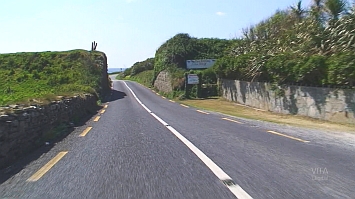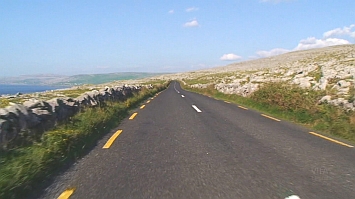 The narrow road pulls you forward past typical stone walls and soon you get your first view of the Irish coast.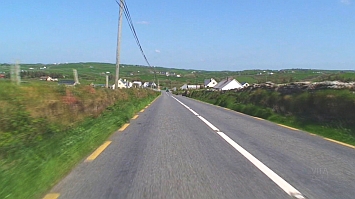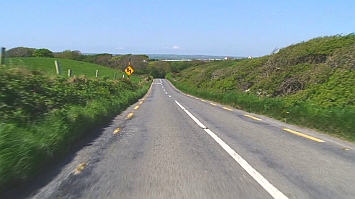 After cresting a hill, you speed down a long straight stretch of road.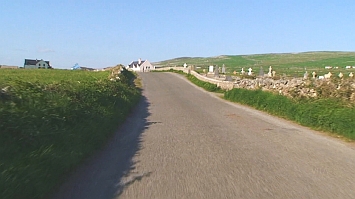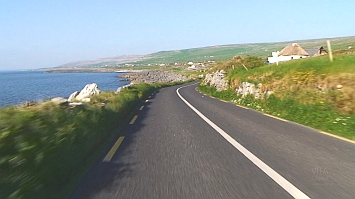 Mid-May, when this virtual experience DVD was filmed, is perfect biking weather.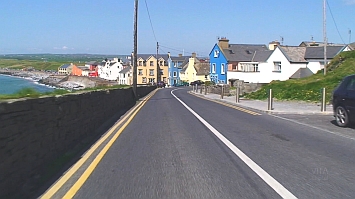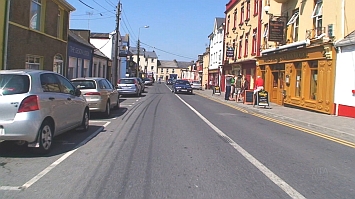 You slow and pass through the small coastal town of Lahinch.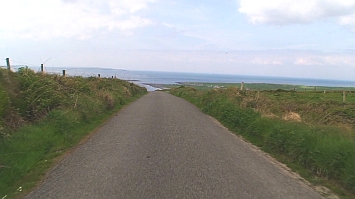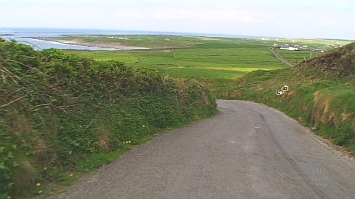 Further on, you start down a hill and.....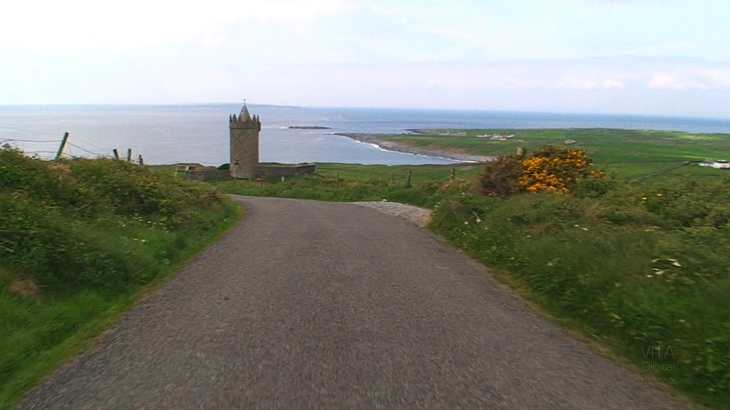 discover the Doonagore Castle overlooking the coastal town of Doolin.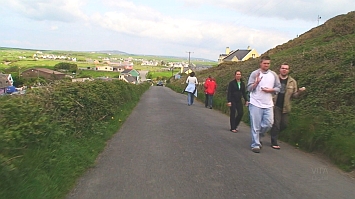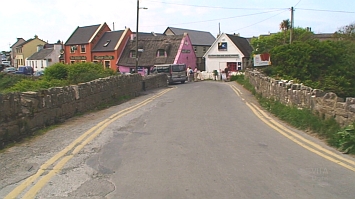 Further down, and after receiving a friendly wave, you cross a stone bridge and enter the scenic village of Doolin.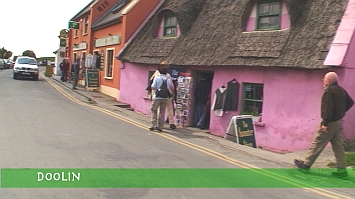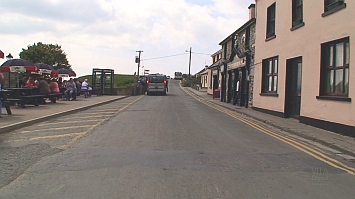 Doolin, with its famous Gus O'Connor's Pub, is a good place to pause and lift a pint.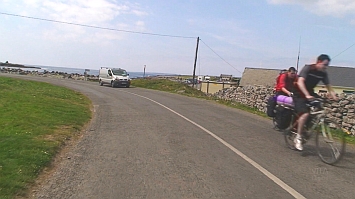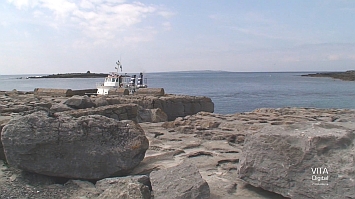 Your 1 hour virtual bike ride ends at the ferry dock for the Aran Islands: Inishmore, Inishmaan, and Inisheer.
And as a BONUS CHAPTER on the DVD you get....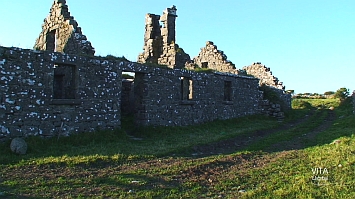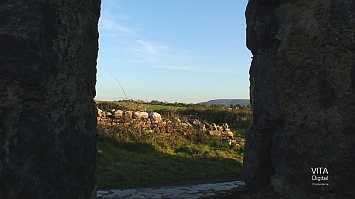 "Windswept," a bonus chapter with a 6-minute featurette that
takes a closer look at the western coast of Ireland.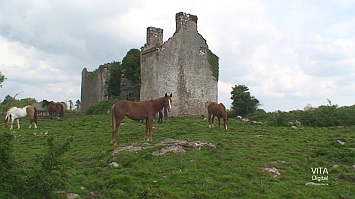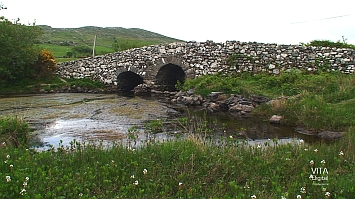 Accompanied by Irish music, you'll visit some of the most scenic sites on the Emerald Isle,
like the bridge used in the classic motion picture, "The Quiet Man."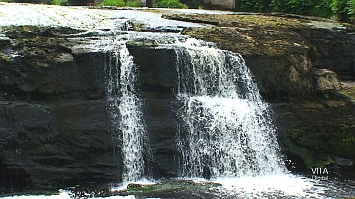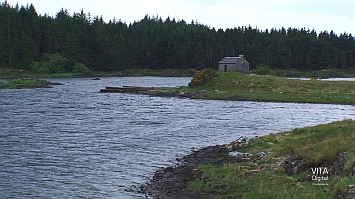 "Windswept" will give you a different perpective on Ireland,
one you will long remember.
(Sorry, the Bonus Chapter is not included with the Download Version.)
And remember, this DVD makes a unique gift for family and friends!



---

To Purchase this video as a DVD or as a 720p HD Download, please click here.

---

PRODUCTION NOTES:

The 60 minute virtual jog/bike ride was filmed at average speeds of 12 to 45 mph and is accompanied

by the Natural Sounds (mostly birds and wind) in Dolby Stereo as they were recorded on site in County Clare, Ireland.

All of the above photos are actual still frames from this download and video.

*While originally filmed in High Definition, the video you will receive

is in Standard Definition and 16x9 Widescreen and was

authored at the highest resolution possible.

The video was encoded for regions 1, 2, & 4, and is a "burned" video which was duplicated,

tested, and verified

in our studio before being packaged and shipped to you.

For the very best viewing, we recommend a video player that "upscales."

The Download version is in 720P HD and will play on iPads, Computers, Laptops,

and Netbooks using almost any media player. It will also play on Large Screen TVs using

certain devices such as WD Live Plus, X-Box, Roku, flash drives, etc.

Important: Sorry, but the Download version will not play if you burn it directly to a video.

---

COPYRIGHT NOTICE:

We are VITA Digital Productions and we are selling this Video Program.
We filmed all of the video footage used in this program, we edited it,
we have licensed the rights to any music used in this production,
and we own the copyright to this program and will aggressively defend it.

The program contained in this video and Download is licensed for HOME USE ONLY.
If you intend to use this program in connection with a business of any kind,
such as a gym, rehab facility, etc., you must contact us to obtain a business license
for a small additional fee.
Please click here to contact us.

Images, Text and Layout Copyright 2017 VITA Digital Productions - All Rights Reserved