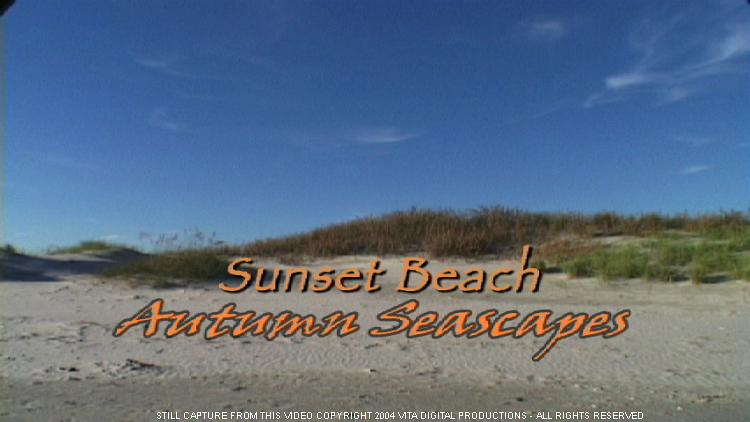 This
widescreen DVD
with 40 minutes of beautiful, deserted autumn beach
and shore scenes is accompanied by lush, seductive musical selections. From light jazz to
"Clair de Lune" and "Arabesque," the music complements the beach scenes to perfection.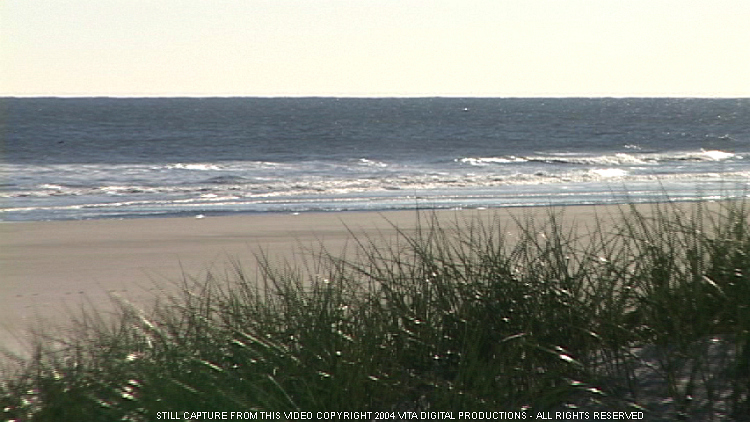 Filmed in November 2004 at Sunset Beach, North Carolina,
this DVD lets you experience the seashore in a private and personal way.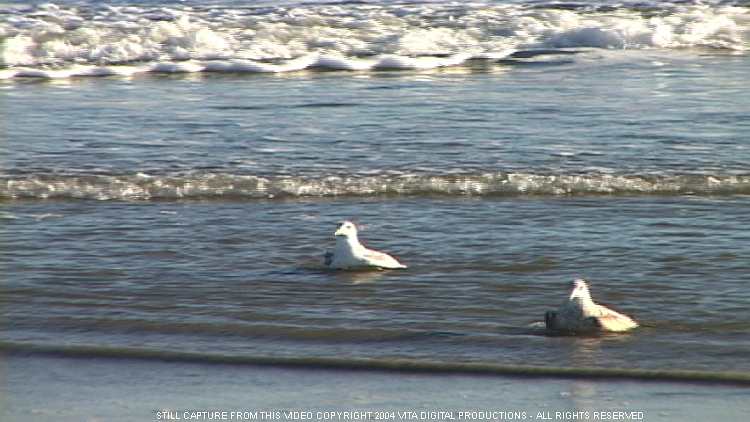 You'll enjoy watching the pelicans swooping low over the water in search of fish.
You will smile as seagulls take vigorous baths in the surf, all in time to the music!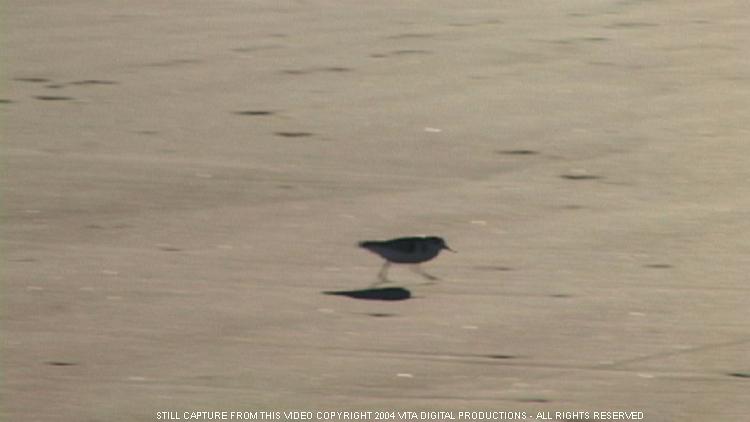 And you will delight in the rapid movement of the tiny sandpipers as they scurry
across the sand in search of food. Filmed with Sony digital television cameras,
the clarity and color of this DVD will almost put you on the shore with the birds.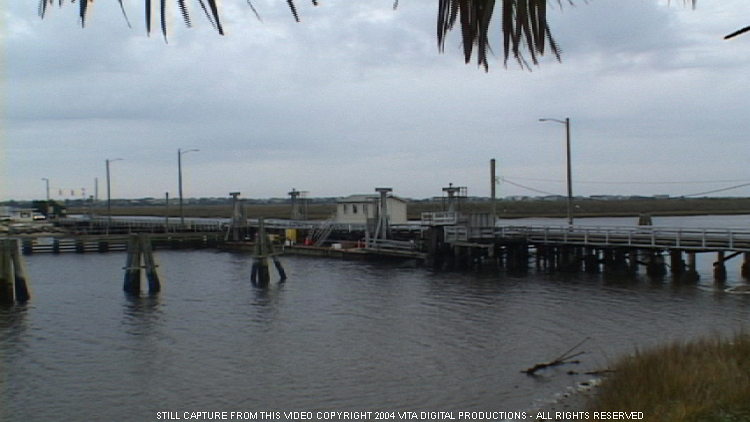 You'll watch the antique single-lane pontoon swing bridge on the Intracoastal Waterway
slowly open for waiting boats.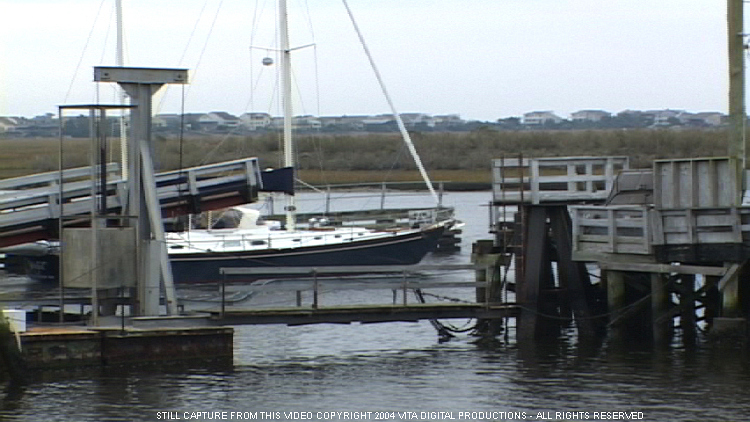 You'll watch a sailboat bound for a winter-season in Florida
make its way through the bridge opening.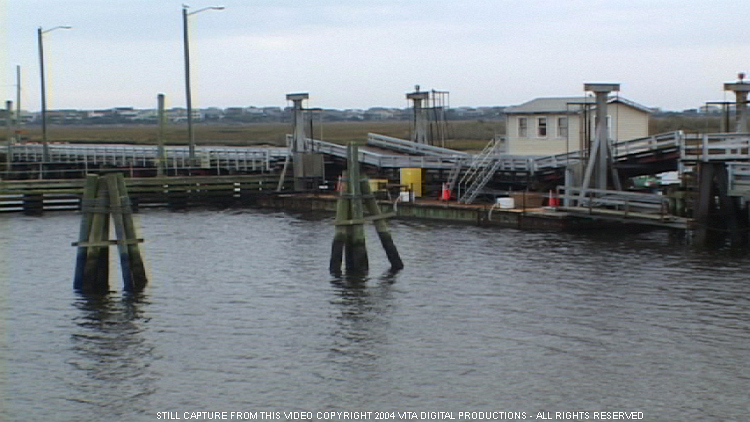 Sadly, this historic and unique pontoon swing bridge no longer exists.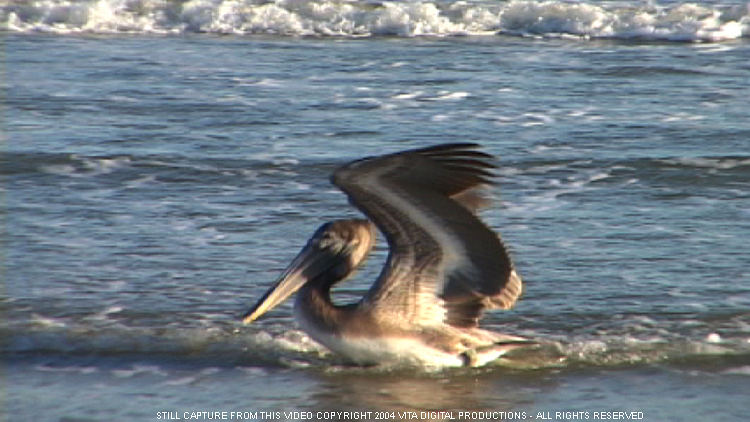 You'll delight watching pelicans bathe in the surf...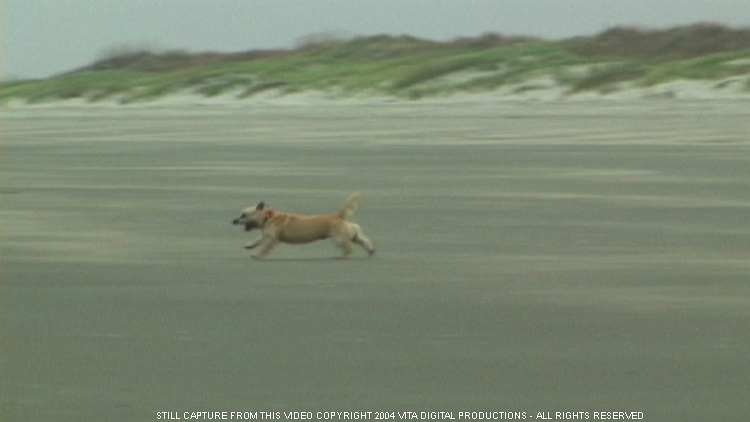 and dogs enjoying the wide beach at low tide.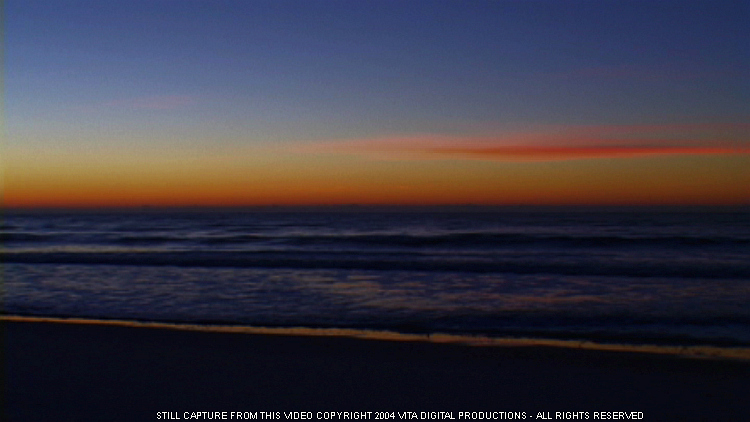 But best of all, you'll stand on the beach in the early morning....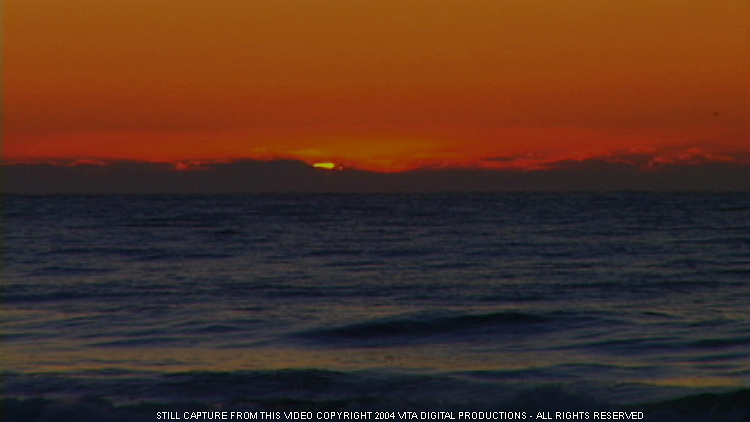 awaiting the sun to make its entrance for yet another day....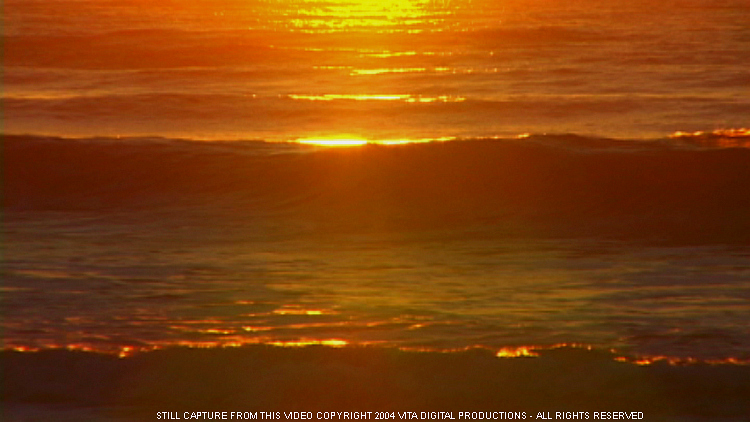 bathing the waves in its golden light.....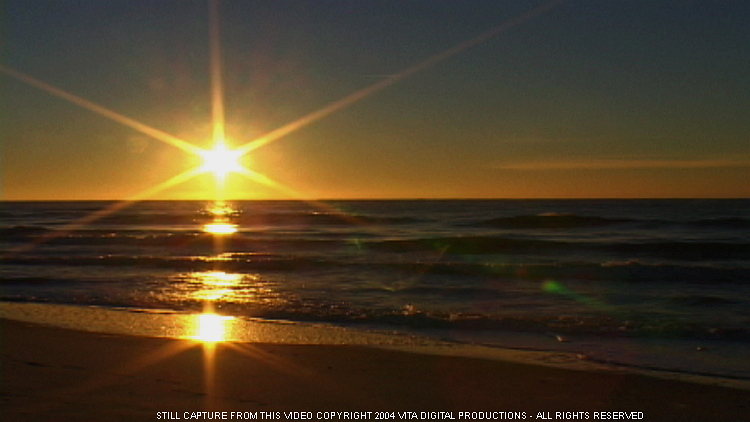 as yet another glorious autumn day begins at Sunset Beach.
This 40 minute DVD is accompanied by
a lively Jazz and Light Classical Music Dolby Stereo Soundtrack!
If you like the beach, you'll love this DVD!
Chapters included on the DVD:
1. Beach Approach
2. Sandpipers and Seagulls
3. Bridge and Boats
4. Pelicans
5. Sea Shells
6. Dogs and Dunes
7. Tidal Marsh & Egrets
8. Sunset
9. Sunrise
---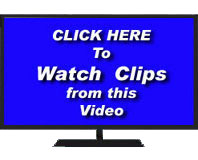 To Purchase this video as a DVD or as a 720p HD Download, please click here.
---
Pamper yourself after a busy day with this relaxing DVD,
or treat a friend well by giving it as a
unique gift
to someone you love!